The Woodruff family, whose son Josh Woodruff was killed while visiting New Orleans for the New Year's holiday, says his last text message to them on New Year's Eve night was filled with love, a metaphor for how the Harvard Graduate lived his life.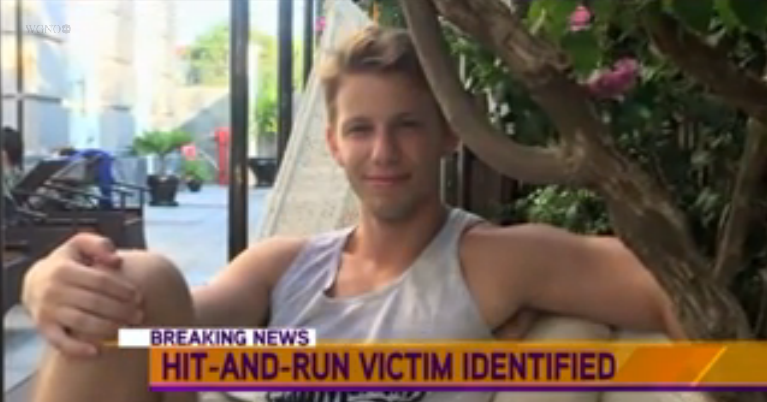 This is the message Josh sent to his family on the night he was horrifically killed: "Before the night begins just wanted to say Happy New Year and that I am so ridiculously thankful for you. Very much pumped to see what 2016 has for us."
From that text, Josh's mother Caren Woodruff texted back: "Happy New Year, we are SO thankful for you and for the life you bring to us and to our family. Stay safe tonight."
Woodruff was in New Orleans from Omaha, Nebraska for the holiday on New Year's Eve night when he was hit by a black sedan near Dumaine and Decatur Streets in the French Quarter. The car then dragged Woodruff at least six miles all the way to the Westbank, leaving his body disfigured on the side of the road.
The Woodruff family told NOLA.com the text message from Josh telling his family that he loved them was indicative of the type of person that he was, never failing to  express "his love for people," as his sister described.
The family said they are grateful for those last messages from their son and brother.
Also, the Woodruff family is asking the person who hit and killed Josh to come forward, saying they do not want retribution, but they do want the person off the streets as they should not be allowed to put another family through what the Woodruff's have been put through.
Woodruff was born and raised in Omaha, Nebraska and was visiting New Orleans for the New Year's holiday. Woodruff was a Harvard University graduate who was currently working at a startup company in Los Angeles, California.
Woodruff's friends and family have started a Facebook page in his honor to commemorate memories and the life of the young 28 year-old.
The death of Woodruff in the city drew national news attention and pin-points the massive crime problem in the city which many residents feel goes ignored by Mayor Mitch Landrieu's administration.