I'll confess – until 20 minutes ago I had no idea what "spirit cooking" is.
Now I do, and I'm a little less happy about life as a result.
This subject has arisen thanks to Wikileaks' latest release, which is of an e-mail from high-priced DC lobbyist Tony Podesta to his brother John…
Wikileaks offered some context to this…
The Podestas' "Spirit Cooking" dinner?
It's not what you think.
It's blood, sperm and breastmilk.
But mostly blood.https://t.co/gGPWFS3B2H pic.twitter.com/I43KiiraDh

— WikiLeaks (@wikileaks) November 4, 2016
And here's a video which goes with that tweet…
To be fair, this isn't some sort of satanic ritual per se. It appears to be more like your typical faux-intellectual New York art-crowd fraud; Marina Abramovic is a performance artist who's been around for a long time. Her work is charitably described as "avant-garde," which is another way of saying it's mindless crap designed to make people who pay her for it feel like they're more sophisticated than the normals.
As a very relevant example, this is where Spirit Cooking comes from. It's a "graphic book" Abramovic put out under that title in 1996. And it's filled with gobbledygook like this…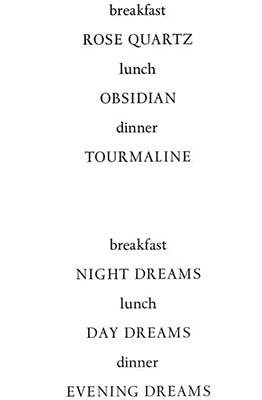 and this…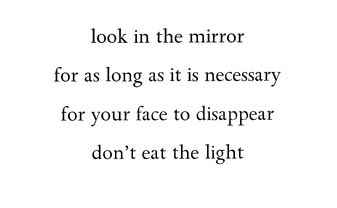 and this…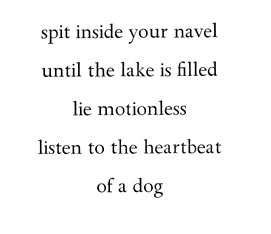 You're probably going to drive yourself crazy trying to find any real meaning to any of that. Like most avant-garde art, it's crap. It's a lot of random imagery strewn around haphazardly, in an effort to attract self-important "sophisticates" with lots of money and free time.
The evidence for this is Abramovic's "book" put out in 1996 was published in precisely 21 copies. Only eight of them were actually bound; the rest were boxed portfolios. So this crap is now a collector's item, you see.
It's a scam. She's throwing really expensive dinner parties for "important" people like the Podestas and relieving them of their sophisticated money, and using this gobbledygook to brand what's little more than a catered dinner that Tony Podesta and his wife will blow $1,000 on.
On the other hand, there is this…
Which could be a scam in and of itself, in order to make people believe there is more to Marina Abramovic than just somebody who lets people cut her at an art gallery for money.
The internet is full of people pointing to this and making it out to be evidence that the Clintons sit atop a satanic cult, etc. That really gives them too much credit. What this shows is John and Tony Podesta are more of the usual "sophisticated elite" gang, easily relieved of their cash by someone like Marina Abramovic. All it takes to attract these people is a bizarre presentation and the seeming rejection of traditional culture and they can't get, or spend, enough.