Right now, meteorologists are looking at Invest 93L, which is currently in the Gulf of Mexico and trying to figure out just where it will head. It's essentially hurricane season's opening salvo, and while it looks like it could make sub-tropical (if not tropical) strength, it is a system that could do some damage to an already-battered south Louisiana.
Here are the models, as detailed at MyFoxHurricane.com: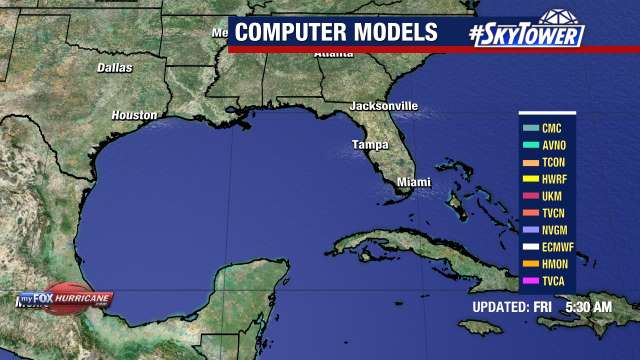 We're looking at a lot of rain along the coast and into the southern part of the state. That would not be the worst thing in the world, but there are some parts of south Louisiana that are only just recovering from the flooding from just shy of a year ago, not to mention a lot of regular showers across the state lately.
Weather.com is suggesting five inches or more of rain from just west of New Orleans to Alabama. Their forecasts are showing heavy rain really in the toe of the state, but increased rainfall is definitely going to be seen all the way into Lake Charles.
There is, from all reports, an outside chance that the storm could become tropical, but with the worst of it expected to hit by Thursday, no one sees the conditions being ripe for the rapid increase in strength needed to become a full-fledged hurricane.
If you're in the Baton Rouge area and westward, keep an eye on the forecasts. The first rains from this system will really start hitting on Tuesday. Readers in the Lafayette area who spent good money to see Garth Brooks perform at the Cajundone this weekend seem to be in the clear*.
*I spent enough money on this for my wife that I'll be damned if I let nature ruin this.