South of San Diego, California, construction companies are building eight prototypes for Trump to consider to use for the US-Mexico border wall.
One company is proposing a wall decorated with sea shells and painted glass designs, which it hopes will be "aesthetically pleasing for both sides." One spokesperson even suggests using local artists from "Mexico" to help design the artistic attributes of the border wall.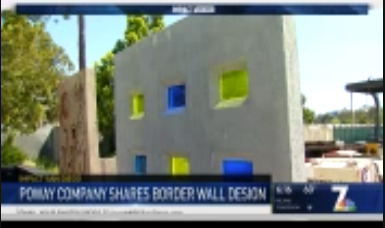 Watch the full NBC News report here.
But is the border wall really supposed to be about art, or artistic expression?
Isn't the point to prevent illegal migrants and criminals from entering America? Will paint, art, and sea shells accomplish that goal?
Advertisement
Advertisement