For those not it Texas, it's been raining for one week. A flood warning is in effect through the weekend as the Colorado River, near Lake Travis outside of Austin, is still in a major flood stage and isn't stopping any time soon. Lakes and reservoirs are swelling over capacity in central Texas.
According to the National Weather Service the Trinity River north of Houston will continue to rise and be in a major flood stage this weekend.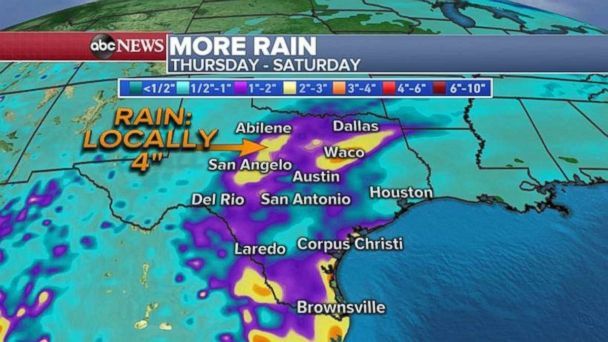 INCREDIBLE: Floodwater is rushing over the Max Starcke Dam in Marble Falls, carrying over everything from boats to pieces of docks. https://t.co/jRzP5U3tFU pic.twitter.com/Dxh9qyTpw2

— CBS Austin (@cbsaustin) October 16, 2018
Flood watches and warnings remain in place for central and northern Texas on Thursday due to more rain in the forecast. Central and northern Texas could see as much as 4 inches of additional rain through Saturday.
Advertisement
Advertisement