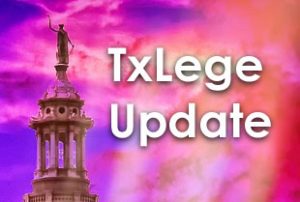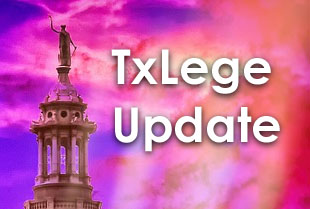 AUSTIN — The Texas Senate committee chairmanships were announced last week with one surprising change:
Former Higher Education Chairman Kel Seliger (R-Amarillo) was moved to Chairman of the Agriculture Committee — a position that lasted about a week after a high-profile war of words.
Now Seliger is without a chairmanship. With nothing to lose, he may prove to be the face of the moderate wing of the chamber this session as well as a goalie on the field.
Although this is Texas, a move to the Ag Committee is often seen as quite a demotion when you've chaired other committees before. Much of the committee's business involves the implementation of federal mandates regarding farming, ranching, and insect eradication programs — not so much an overtly policy-making organ like the other committees tend to be.
Seliger represents a proudly rural district consisting of just about the entire West Texas Panhandle, but made clear that he saw his new post as a demotion. Sherry Sylvester, a longtime conservative activist who now serves as a chief advisor to Lt. Gov. Dan Patrick, told the press "If Senator Seliger believes serving as Chair of the Agriculture Committee — a critical committee for West Texas and all of rural Texas — is beneath him, he should let us know and the Lieutenant Governor will appoint someone else."
Seliger denied expressing any outright discontent.
"It was extremely snide and really unbecoming for a member of the staff, the lieutenant governor's or my staff," Seliger said to Jay Leeson on the "Other Side of Texas" radio show over the weekend. "I didn't say anything of the sort, and that assertion is disingenuous. And I have a recommendation for Miss Sylvester, and her lips, and my back end …"
Patrick retorted with a press release today, considering Seliger's comment "lewd" and announcing his removal from any committee chairmanship this session. Patrick added in the press release that he gave Seliger 48 hours to apologize.
Here's where things now become sticky: due to the current makeup of the Texas Senate, Republicans hold a razor-thin supermajority. In other words, they need ALL 19 GOP votes (in the 31-seat chamber) to bring bills to the floor. This puts Seliger in a position to play gatekeeper over which Republican priorities get through and which do not.
Seliger said he opposed two of the 30 of the Governor's legislative priorities last session, which put him at odds with leadership: revenue caps for local taxing entities and public school vouchers.
The Amarillo Senator, who often boasts about "voting my district," has opposed constitutional carry rights and a bill to keep boys out of girls showers, locker rooms, and restrooms in public schools. On the revenue caps, Seliger blamed the push for that on staunchly conservative advocacy group Empower Texans, which graded the Senator with a "C" rating on their Fiscal Responsibility Index — putting him at the bottom of the Republicans on the list. To Seliger's credit, he narrowly avoided a runoff after a heated three-man primary in March.
But perhaps what attracted the chairmanship snub was his refusal to endorse Patrick's re-election bid.
At least one other Republican lost a chairmanship. Sen. Charles Schwertner (R-Georgetown) stepped down due to an investigation into personal conduct.
The Texas Tribune has an excellent summary of the committee appointments here.
Advertisement
Advertisement