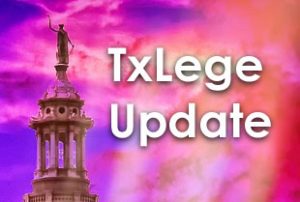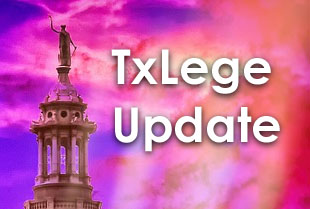 In case you missed it, Texas Secretary of State's office announced the discovery of 95,000 non-citizens on the voting rolls going back to 1996. Of that number, approximately 58,000 have voted in at least one election.
Yes, 58,000. How many elections that has swung is anyone's guess.
These charges were supported by Texas Attorney General Ken Paxton, the Republican Party of Texas, and others — quickly drawing the attention of the press.
Expectedly, county election officials have fired back, claiming that many of those voters were on the track for citizenship and have since become legal voters.
Bruce Elfant, Democrat Travis County Tax Assessor-Collector (in charge of elections in the liberal stronghold of Austin) responded that 634 persons listed by the Texas Secretary of State's office from his county should not be there (out of around 4,547).
According to Austin's KXAN-TV, examples of actions to be taken during a manual review of the list include determining if …
"… There is a valid voter registration record coded from DPS that was superseded by another action, such as an address change.
"… The voter was registered by a Volunteer Deputy Registrar at a naturalization ceremony in Travis County
"… The Travis County voter was registered at a naturalization ceremony in Bexar County [where many such ceremonies are held] …
"… There are data entry errors where applicants checked the non-citizen box and were entered into the voter registration system. …"
The Texas Tribune reported the number of flagged voters in the following high-population counties:
Travis: 4,547
Fort Bend: approx. 8,400 (possible duplicates)
Collin: approx. 4,700
El Paso: 4,152
Williamson: 2,033
Galveston: 837
Analysis: Even if there is a modicum of voters on the list who have since become citizens, it is likely that the vast majority are still illegal voters. This will most certainly affect priorities in the current Texas Legislative session — particularly as driver licensing reforms are quickly becoming a hot-button issue under the Capitol dome. Note: Texas is a voter ID state and election workers will ask for a driver's license or alternative documentation at the polls.
With so many narrow races in recent elections, even the disqualification of a few thousand voters here and there could shift outcomes
And with border security still a touchy issue, there's no way this issue will go away (the timing of the SOS office's release was undoubtedly strategic).
Due to a lack of a discernible paper audit trail, it is incredibly hard to prosecute allegations of voter fraud in Texas. Only 33 people were prosecuted for voter fraud last year. Just under 100 were prosecuted between 2005-17. By contrast, that's out of 16 million voters. Anything that can be done to strengthen the system and ensure greater accountability will make it easier to prosecute allegations of illegal voter activity.
https://thehayride.com/2019/01/voter-fraud-texas-ids-95k-non-citizen-voters-58k-have-voted
Advertisement
Advertisement