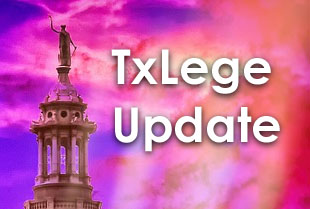 The gears are starting to turn in the legislative machinery in Austin with the first major measures of the session gaining momentum.
The Texas Senate Finance Committee, with cheers from Lt. Gov. Dan Patrick and amid a backdrop of PTA supporters at the state Capitol for their lobby day, moved forward with a $3.7 billion package for teacher salary increases. The proposal, put forth by longtime committee chairwoman Sen. Jane Nelson, has pretty much near-universal support in spirit and as a general concept. But in practice, both the left and right have their misgivings.
From the right: Some testifying on the bill pointed out that $3.7 billion is a lot of money. How this will be paid for is the question, especially in lieu of plans to offer $2.3 billion in property tax relief.
And from the left: Critics pointed out that librarians, diagnosticians, office staff, and other school district employees also work hard and deserve a raise. Conservative advocacy group Empower Texans' Michael Quinn Sullivan had this zinger via a tweet: @tasbnews [Texas Association of School Boards] testified against it, probably because money can't be siphoned off by local bureaucrats to build water parks or pad superintendents' car allowances."
In other action, the Texas Senate took up a Governor's priority on the floor today, SB 10, to create a new $100 million mental health consortium consisting of a number of higher education institutions. Emergency items listed by the Governor can be heard earlier in the session than other legislation.
Mental health services, like teacher pay increases (assuming the money doesn't go into the machinery of the state education bureaucracy, but actually into teacher paychecks), is something most people would generally support. But fiscally conservative legislative analysis group Texas Action pointed out some duplicity in the thinking behind SB 10 and suggested the bill be amended:
"Much of what this legislation would achieve could be done without the creation of an expensive new program. Some of the things this legislation aims to achieve are already being done successfully on a limited basis and could be expanded voluntarily without new legislation … Despite our opposition, we do note that the bill would expand access to telemedicine and telehealth services which we support."
Advertisement
Advertisement