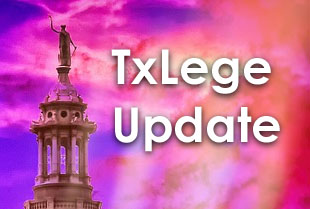 Texas Democrats will hang on to at least one seat this session as a Runoff in San Antonio was decided Tuesday night.
Ray Lopez, a former San Antonio council member, received 5,311 votes (58 percent) to Republican fixture Fred Rangel's 3,780 (42 percent) in the runoff for Texas House District 125.
Rangel and Lopez were the front-runners following a special election in February that narrowed the field from five candidates which included four Democrats and Rangel, who received the most votes at 38 percent.
With the combined strength of the other Democrats and a spirited get-out-the-vote campaign assisted by statewide Democrats, the prospect of another San Antonio district flipping was averted. In September, Republican Pete Flores prevailed over former Democratic Congressman Pete Gallego 57-43 percent, becoming the first Republican elected since Civil War Reconstruction in state Senate District 19, which encompasses small parts of HD 125, but also a large swath of West Texas and the Rio Grande Valley.
Flores' Senate victory gave the GOP a razor-thin ruling majority in the upper chamber. Lopez's win, by contrast, brings the House ratio to 83 Republicans and 67 Democrats, which does not affect much in terms of the leadership structure. HD 125 is the last of the unfilled seats of the 86th Texas Legislature, which now has a full roster.