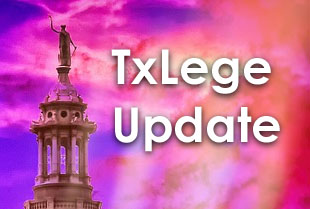 Kids lemonade stands — those classic neighborhood scenes that have come to represent America's capitalist spirit — are sour subjects for some local regulators.
As a matter of fact, lemonade stands are feeling such a squeeze that even prominent lemon-based beverage producers are offering legal help to their young customers.
The entrepreneurial marketplace has become so oppressive for children that several states are considering laws to allow specifically for lemonade stands. Colorado passed a law allowing children to sell non-alcoholic beverages, and now Texas is on track to do the same.
"Yesterday was one small step for lemonade; today is one giant leap for young entrepreneurs," said Rep. Matt Krause, a Republican lawmaker from suburban North Texas and author of the bill, after his colleagues passed it last week.
The lemonade bill has yet to be assigned a state Senate committee.
The House bill passed with only one opponent out of the 150-member chamber: Ana-Maria Ramos, a Dallas Democrat.
"I support children selling lemonade and the spirit with which the law was written," Ramos said, following passage. "However, I do not support removing local control and denying public health authorities the ability to protect our communities by ensuring health and safety standards are met."
Lemonade and other beverage stands can be lucrative enterprises if marketed correctly. A hot chocolate stand in Austin has raised thousands of dollars to help build a border wall between Mexico and the U.S.
From the hip: That this bill has to be introduced at all to protect a child's hopes and dreams seems ridiculous, as much as Rep. Krause is rightly a hero to young entrepreneurs and proud parents. Rep. Ramos raises a fair point about local control over health concerns, however it must be noted that cities and counties are incorporated entities of the state and are, therefore, rightly balanced by the Legislature. A red-flag question raised by even supporters is why have things gotten to the point in Texas (and elsewhere in the U.S.) where a lemonade stand cannot be operated by a child looking to raise a little money in certain locales? The answer to that, of course, is a culture of litigation, runaway authority of city and county code enforcement departments, and notoriously micro-managerial homeowner's associations. There have been, and are plenty of, bills to address these problems. But until these nit-picky abuses of local and legal power are successfully addressed, we'll continue to see ultra-specific laws like these that make us scratch our heads and wonder how we even got here in the first place.
Advertisement
Advertisement