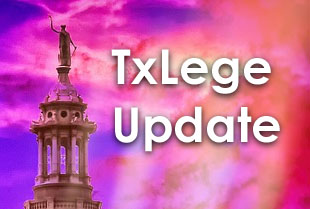 Students who know the name "Lanier" as the title of their high school — and by extension the surrounding neighborhood — were shocked to learn their school board determined it was apparently a racist moniker.
On Tuesday, the Austin Independent School District board of trustees voted 5-4 to change the name of Sidney Lanier High School in the north part of the city at a cost of nearly $50,000. This while the district is considering closing 12 schools, axing 200 jobs, and cutting $55 million from its budget due to declining enrollment and available funds.
Lanier was known for his poetry and musical talent following the American Civil War, but he was recently put in the cross-hairs as radical groups that have gone after any and all institutions named for anyone and everyone who once supported the Confederacy. This push included a suggestion to change even the name of the city of Austin itself, as Stephen F. Austin (yes, the father of Texas) was a slave-owner.
Ridiculous as it may seem, students are taking this very seriously according to some coverage done by the Austin American-Statesman. An unidentified student commented on a flyer posted to the doors that there is "money to change the school name but no money to fix the school's problems."
Lanier, located in one of the more economically challenged areas of the city, has graffiti problems and noticeable building maintenance challenges. The cost of changing the name for a previous school with Confederate ties, Robert E. Lee Elementary, was estimated to be $50,000. (That amount can pay a teacher's salary for a year.) The school saved money by choosing another Lee without Confederacy ties — a similar plan for Lanier was voted down by the Austin ISD.
"I agree with the idea that a school should not be named after a Confederate, and I'm happy to be part of a community that worries about these sort of topics. However, by removing the name Lanier, it feels like a piece of ourselves is being removed. I believe that a name does not define the school's reputation. A school is represented by its students, teachers and staff. It's not the name but the people who make a difference," said Lanier Senior Ruben Ruiz-Barriga, via the Statesman.
We reached out to neighbors. No word yet on whether there will be any organized opposition to the name change or protest.  A bill to give historic name changes and plans to remove or demolish monuments a public vote, HB 226, has yet to move.
From the hip: It appears there was a petition to change the name of the school that was circulated by a local left-leaning chapter of the League of United Latin American Citizens, preferring the school be named for Juan Navarro, a Lanier alumnus and soldier who was killed by an explosive device while serving in Afghanistan in 2012. This was the name that was chosen. The only comments in favor of the name change found on social media by this reporter were from those associated with either Navarro's friends and family or LULAC. Other comments passively accepting of the name change noted Navarro's military service or that it was a fair compromise.
Aside from those who had a dog in prior hunt, below are a few comments we culled from a public Facebook group for the school and some other social media sources. We'll keep the names out.
… all the money to change the names and our educators can't get a decent pay or the schools can't get the proper repairs needed. As a minority this is disheartening to me. Let's just take a step back in history and erase everything. I guess next is to have all documentaries removed, ie Ken Burns on the Civil War…it didn't happen and so many others.

AISD board sucks . Leave the names alone. Find something more important to fix. Like the AISD Budget!

#Lanier4ever Challenge I challenge all students,staff, alumni, and the community to not use the schools new name. Don't say it, don't write it, don't acknowledge it! If the school board members who voted for the name change pay for it themselves and admit this is a waste of tax payers dollars then I will acknowledge it and only then! I don't have a problem with the name being a veteran from the school but wasting people's tax dollars I do have a problem with!

It's cool why they chose the name but the reason to change it is stupid

Serious question: Why is everyone so worked up about changing the name of Lanier? Besides the economic issues surrounding that I can't really think of reason why I really care.. I mean we went there 30 years ago! Does it really matter? Was there some kind of serious meaningful reason why high school should be revered so much? I mean things change… neighborhoods change, life changes… I don't get it.

Considering this school is thrashed, has non working appliances, graffiti everywhere…. I don't think changing the name is going to do anything but make a few people in the main office "feel good".