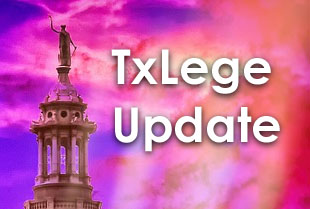 Through Father's Day this year, Greg Abbott is without question the most powerful man in Texas.
For most of the year, the Governor of Texas is a considerably weaker position when compared to other gubernatorial offices in the U.S. But it's during the veto period that all eyes are on the Texas Governor's Office for any activity on the fate of several bills.
The veto power may be invoked within 10 days after a bill reaches the governor's desk during session, or within 20 days of the Legislature's final adjournment. This year, that makes the veto deadline Sunday, June 16.
So far one House bill and five Senate bills have been vetoed. This is out of 1,429 approved bills and a total of 4,581 passed measures (including resolutions and proposed referenda).
Bills vetoed so far:
SB 124 (a bill requiring certain counties to allow for electronic bids, but Abbott prefers consistency among all 254)
SB 467 (a judicial oversight provision already allowed by state law, according to Abbott)
SB 511 (a repeat of a veto last session involving a crackdown on used tires on certain new vehicles)
SB 536 (regarding guardianship proceedings — Abbott said the bill created too much new bureaucracy)
SB 746 (vetoed due to potential conflicts with another bill expanding annexation approval elections to all counties)
HB 1476 (removing a duplicate bill on county regulation of gambling parlors)
Bills eligible for veto:
Below are some bills we were following this session that are still eligible for a veto or passage last we checked. There are certainly others worthy of mention that we did not have the bandwidth to follow. Note: The Governor may opt to sign a bill or not sign it in order for a bill to become law.
SB 2 (property tax reform including rate election triggers)
SB 16 (Hazlewood Act loan exemptions for military families being extended to law enforcement officers)
SB 21 (raising the minimum age to buy tobacco to 21)
SB 22 (abortion provider contracts with local governments)
SB 1978 (religious liberty protections based on which groups a business supports)
HB 1 (the $251 billion budget bill — sent to Comptroller for further analysis. It represents a six-percent increase over the last two-year period)
HB 3 (school finance reform, with pre-K funding expansion, a decrease in Robin Hood funding, and a buy-down of local property taxes)
HB 16 (the Born Alive Infant Protection Act)
HB 1631 (Red light camera ticketing ban)