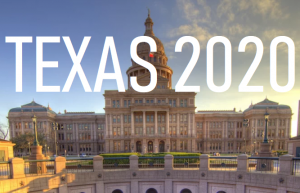 U.S. Rep. Pete Olson is hanging it up after this term, according to his retirement announcement last week. He has represented the 22nd Texas Congressional District since 2009 — one of those burgeoning suburban out-in-the-county areas Texas is seeing more of in recent years.
Olson, a former aide for famous supply-sider U.S. Sen. Phil Gramm, who also served as Chief of Staff to U.S. Sen. John Cornyn, came to Capitol Hill with much in the way of momentum. But that momentum seems to be slipping.
While some have indicated his retirement means that conservatives fear a demographic shift in suburbs will soon doom their chances, there are other factors to consider, including Olson's vote record, the demographic makeup of the Fort Bend and Brazoria County (southeast Houston area), and his fundraising difficulties.
For starters, politically speaking, Olson was not particularly conservative, meaning that he likely did not excite his county-level Republican base to do the door knocking, phone calling, and event volunteering it takes to reach new voters in a booming area. While multiple rankings list him as a very reliable Republican caucus vote, Conservative Review gave him a Liberty Score of 46.
Secondly, the district is changing. According to Axios, without Olson, TX-22 is expected to shift from Republican to "toss-up", or a highly competitive seat that either party has a good chance of winning in 2020. The minority-majority district is "one of the fastest-diversifying" in the country, according to Cook Political Report. The district is 64% Caucasian, but followed by Asian at 17%. While this does not spell doom for a Republican candidate, it means a different approach may be necessary to hold the seat for the GOP.
Thirdly, there's the fundraising. In 2018's second-quarter reports, Olson fell short of Democrat Sri Preston $378,000 to $421,000.
For any of the above reasons or others, Olson's support has been dropping. In 2012 and 2014 Olson was receiving around 65% of the vote, but by 2016 that had dwindled to a still-quite-respectable 60%. Compare to 2018 when he nearly lost to Democratic contender Preston 51-47%. Keep in mind that Rep. Ron Paul, who toed a very doctrinaire small-government line, held the neighboring 14th Congressional District from 1997-2013 with no problems, and his successor Randy Weber has been holding on strong with 60%.
From the hip: With filing still five months away, Olson may be seeing the writing on the wall for his personal chances in 2020. However his exit may indicate more of a preservation of his reputation than Republicans giving up territory. We can expect a Republican candidate who can fund-raise and excite the Fort Bend and Brazoria county base to perform well in 2020 despite any "toss up" categorizations for the district.
Advertisement
Advertisement