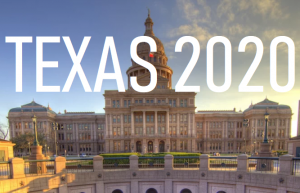 While Speaker Dennis Bonnen has yet to publicly issue a statement or a reply, an accusation by a prominent grassroots conservative organization leader has turned some heads.
In Texas Scorecard, a media project by Empower Texans (which was denied press credentials in the Texas House but given them in the Senate), Michael Quinn Sullivan lays out what he described as a "backdoor meeting" with Bonnen and Rep. Dustin Burrows, Chairman of the Texas House Republican Caucus. In this meeting, Sullivan says he was asked to, in exchange for media credentials for Texas Scorecard, back off on criticism of the House Republican leadership agenda. Sullivan also suggested Burrows and Bonnen wanted Empower Texans to specifically target a handful of House members.
By this point, I was very interested to see who they wanted targeted. Most of the names were unsurprising. But not all of them.

The list of targets Burrows named off included 10 Republican Reps—Steve Allison, Trent Ashby, Ernest Bailes, Travis Clardy, Drew Darby, Kyle Kacal, Stan Lambert, John Raney, and Phil Stephenson. But Burrows wanted to make sure a specific name was on that list: State Rep. Tan Parker of Denton County.

That surprised me. Parker was Burrows' predecessor as House GOP caucus chairman and has been widely seen as toeing the Bonnen line. Not close enough, apparently.
Texas political blog Quorum Report's Scott Braddock, who himself was denied media credentials in the Texas Senate (presumably for outspokenly being on the other side of the fence) had some questions of the encounter:
Bonnen talked tough against the group for months and now goes quiet, but his silence doesn't mean MQ Sullivan shouldn't have to offer proof; meantime Empower may be laying the groundwork for what they always said was Joe Straus' original sin.
(The rest is available on Quorum Report's website but requires a subscription.)
From the hip: Oddly, the members named in Sullivan's account are those who are typically friendly to Bonnen, closer to the center of the conservative-liberal spread, and not at all bomb-throwers opposed to the more moderate House leadership. If Sullivan's claim has any merit, it shows a retreat from Bonnen's earlier warning about intra-chamber disputes in the upcoming primary:
"The consequence is simple: If you choose to campaign against any of your sitting colleagues, I will weigh in against you. And if I'm fortunate enough to be Speaker, you will find yourself not well-positioned in the next session."
Sullivan reported that Bonnen denies his claims, and Braddock raised some fair questions, so we report on this with some trepidation. But it is worth reporting for one main reason: Empower Texans and Texas Scorecard has a significant following among the activist conservative grassroots and many will choose to believe Sullivan at face value. Regardless of how this account is corrected, amended, verified, or even outright debunked, the fact remains that this will affect the 2020 GOP primary. The individuals named may also react to this news in various ways, which could change the legislative landscape in the next session.
Stay tuned: this issue isn't going away.
UPDATE: Each of the names Sullivan mentioned are representatives of "safe" districts for 2020. Another theory, one originally posited by Austin blogger Adam Cahn, is that Bonnen proposed that Empower Texans not attack moderate Republicans in districts which are at risk of being flipped by a Democrat. We are looking into 2018 election results currently and will follow up in an upcoming story.