On today's schedule is a protest in New Orleans by leftist Antifa types at the Poydras Street field office of ICE, or Immigration and Customs Enforcement, which could become chaotic. The protest was originally supposed to take place last Friday, but was moved back a week because of Hurricane Barry.
The group Southern Belles for Social Justice are planning a protest at the New Orleans ICE Field Office (1250 Poydras St.) from 1:30 p.m. to 3:30 p.m. According to the event's Facebook page, the purpose of the protest is to "shame ICE employees," reminding attendees that "it is critical that during this action we do not disrupt asylum seekers entering the building."

Advocates then will reconvene for an event dubbed Eat Pizza! Cry! Defund ICE, at Red Truck Clubhouse (740 N. Rampart St.) to make signs and organize before heading to the last event of the day, a candlelight vigil for "those lost in migration and detention throughout history."

A funeral procession through the French Quarter will begin at 6:30 p.m. and conclude back at the ICE office for the vigil — organized by Lights for Liberty. Drums, parading bands and bells are encouraged, as well as costumes.

Speakers and performers are scheduled from 7 p.m. to 9 p.m. The vigil will begin at 9 p.m. Real candles are not allowed; organizers ask attendees to bring battery-operated tea lights or use phone flashlights instead. Lights for Liberty has organized similar vigils across the country, with several scheduled for July 12 and others planned for Covington and Baton Rouge.

Local sponsors of the vigil include New Orleans City Hall's Office of Human Rights and Equity, the New Orleans and Metairie chapters of Indivisible, Puentes New Orleans and Bethlehem Lutheran Church, among others.

These events follow reports last month that New Orleans was one of the 10 cities targeted for a large-scale deportation effort by ICE, announced by President Donald Trump but ultimately delayed to work out a deal concerning the U.S.-Mexico border.
If you missed it, the City of New Orleans – LaToya Cantrell, mayor – is sponsoring the protest. If ever there was any doubt over whether New Orleans is a sanctuary city, that should put the question to rest.
Here's a taste of the mentality behind this event…
It's worth remembering that in one of these demonstrations in Colorado last week, protesters took down an American flag and replaced it with a Mexican flag in one of the most comically tone-deaf and counterproductive symbolic acts imaginable.
Lots of people are not impressed by this protest. Among the most prominent is Republican Louisiana gubernatorial candidate Eddie Rispone, who took out a full-page ad in what's left of New Orleans' newspaper expressing a less-than-positive view of the demonstration and vowing that, if he's elected, the protesters will likely have a whole lot more to be upset about…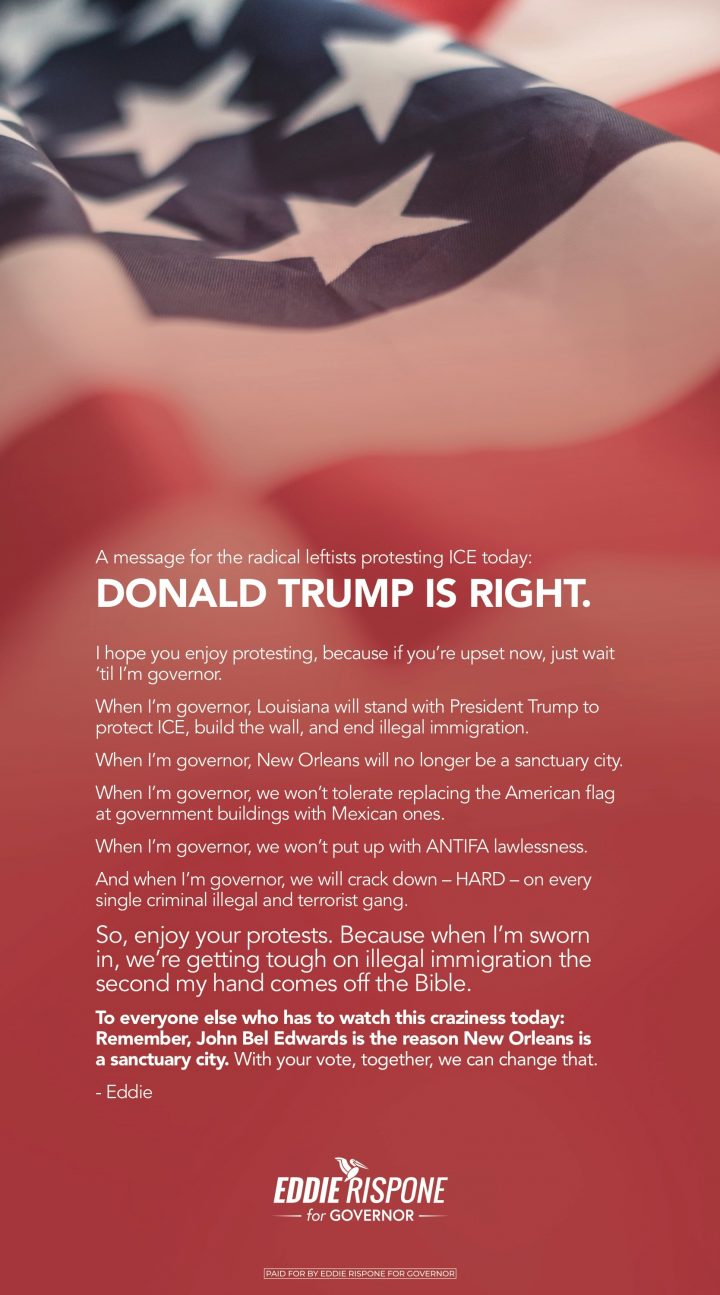 The campaign put out a press release to go with the ad…
Today, the Eddie Rispone for Governor campaign took out a full page ad in the New Orleans Advocate, condemning the protests of ICE planned for this evening in New Orleans. The full page ad is a letter from Rispone directly to those protesting in New Orleans today.

The New Orleans City Hall is sponsoring the protests. Not only has Governor John Bel Edwards allowed New Orleans to defy President Trump and federal immigration laws by becoming a Sanctuary City, we now have the city using taxpayer dollars to fund these ridiculous protests against law enforcement.

Eddie Rispone added, "It is unconscionable that Governor Edwards would allow taxpayer dollars to fund this ridiculous protest. ICE officials work tirelessly to protect our communities everyday. Thankfully these protests do not reflect Louisiana values and when I'm governor, New Orleans will not be a sanctuary city."
The protest organizers are promising there won't be violence at the demonstration.
On the other hand, here's what else they're saying…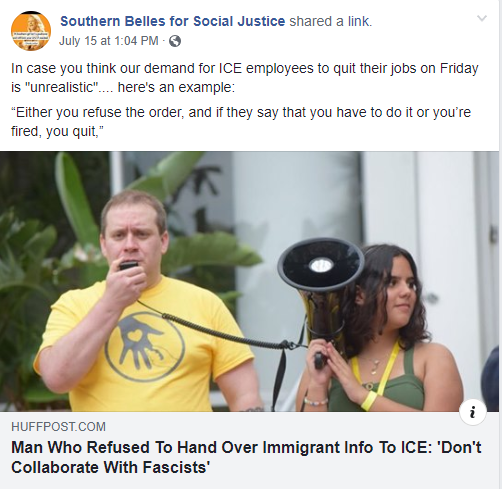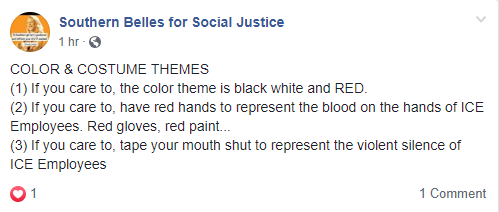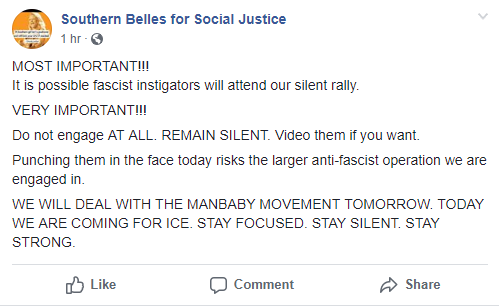 And, in case you need proof exactly who it is that the City of New Orleans – LaToya Cantrell, mayor – is joining forces with, there is this…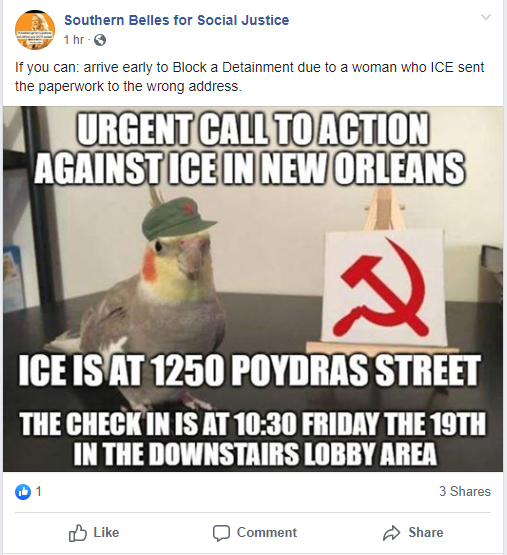 Here's hoping there isn't any violence today, and here's hoping that the employees of ICE and their families are safe. Here's also hoping that the New Orleans Police Department are allowed to do their jobs in the event something does go wrong.
If it does, Rispone's message in that newspaper ad will be validated in full.
Advertisement
Advertisement