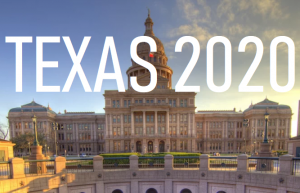 Texas Congressional District 20 is by no means a toss-up district.
Currently represented by Joaquin Castro (that's presidential candidate and former HUD director Julian Castro's twin brother), and having gone for both Walter Mondale and George McGovern in the past, this district is not likely to flip Republican anytime soon. A GOP candidate is probably not much of a threat to the San Antonio-based district — that is, to anyone other than radical interests not concerned with political realities.
The steep ascent is not stopping Mauro Garza, a former Congressional District 21 Republican candidate, from breaking out the climbing gear and doing some serious campaigning. Some resistance to Garza's candidacy is expected, but what is surprising is a vitriolic letter recently delivered to him from an organization sometimes portrayed by the mainstream media as champions of tolerance and acceptance as part of the wider gay rights movement.
Garza is not waving the rainbow flag prominently on his campaign literature. His website touts a history of being a "master budgeteer," an experienced government employee, and a director of grants and contracts management for a bioethics firm. His mention of entrepreneurship makes no reference to his ownership of a gay bar. His support of "LGBT+ Equality" is down the site menu. It is clear Garza is running for reasons other than furthering a platform of gay rights. What he does make regular mention of is his conservative fiscal and social beliefs (pro-life, pro-Second Amendment, etc.).
But just being in the conservative party is enough to ruffle the feathers of the San Antonio chapter of a well-known national organization championing gay rights. In a letter recently made public via social media, the organization Stonewall Democrats of San Antonio labeled Garza a "traitor:"
"With your business facing economic sanctions and your political viability bleak- take this opportunity to keep what good name you have left and denounce the racism, xenophobia, misogyny, and homophobia championed by your Republican peers."
We include the original letter below, dated Sept. 11. It has been shared by multiple parties via Twitter and Facebook this week.
Other announced Republican candidates for Texas Congressional District 20 are Dominick Dina and Dan McQueen.
From the hip: While Stonewall Democrats chapters are by their very nature aligned with the Democratic Party (and have been since the early '70s), the rhetoric in the letter sent to Garza radicalizes the rivalry typically found between the two major parties. It gives a whole new definition to "stonewalling" — i.e. that a gay Republican candidate is an Uncle Tom and therefore must be faced with "economic sanctions" (or worse — perhaps tarring and feathering will make a comeback?). This letter shows a side of the so-called LGBTQIA+ coalition that is in sync with the tactics of ANTIFA, the BDS movement, and other hardliners. Consumer boycotts and passionate protests are part of the political game, as is some degree of social consequences. But hang on to this letter the next time similar, uncompromising hardball tactics are employed in the name of "equality" or "civil liberties."