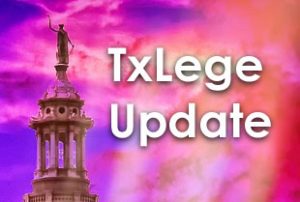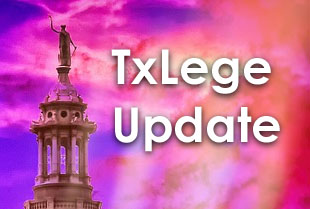 Rumors of a special called session are becoming increasingly louder — enough for one statewide leader to defend why he isn't joining in with those voices.
Calls for a special are common during the interim period between one Texas Legislature and another, as are rumblings from state legislative leaders and various lobby groups calling for one.
With a wounded House Speaker, proposed gun legislation being worked on by a special interim committee, and conservatives scrambling for an electoral edge ahead of the 2020 elections, those speculations seem more plausible than during a typical interim.
Grassroots conservative groups such as those advocating for The Lone Star Agenda are hoping the Governor and Lieutenant Governor will call a special and thereby elect a new speaker and provide an infusion of hope for allied candidates ahead of the primaries. Rep. Jared Patterson was the latest legislator to urge a special session in support of conservative goals, in addition earlier announcements from Sen. Bob Hall and Reps. Steve Toth, Jonathan Stickland, and Tony Tinderholt.
Back in September, outgoing Representative Stickland posted a rumor that the Governor is preparing a special session for after the primary as to side-step any Republican voter anger over any possible steps legislators may take to close peer-to-peer gun sales loopholes.
The pressure generated was enough for Lt. Gov. Dan Patrick to devote some ink to it. In a campaign email earlier this month, Patrick reviewed conservative accomplishments during the 86th Legislature and urged unity.
"The Senate passed 9 of the 10 policies listed on the Lone Star Agenda this session," Patrick wrote. "And, although we had unprecedented cooperation with the House on the major accomplishments discussed above, sadly, the votes weren't there in the House to pass several of the [Lone Star Agenda] bills. Make no mistake, the Senate will once again pass these important bills at our very first opportunity.
"I have seen the e-mails asking the Governor to call a Special Session. Some e-mails have even suggested I have the power to call one. I do not. That is the sole prerogative of the Governor. Other e-mails are demanding I publicly ask the Governor to call a Special Session. That would not be appropriate, and it is not how strong working relationships in any profession operate."
From the hip: Patrick has lost some esteem from grassroots conservatives for his support for closing the so-called gun show loophole and advocating for controversial mental health reforms. He is wise to defend his record and point out the fact that neither he nor legislators may call a session — that power belongs to the Governor of Texas alone.
While Patrick has in the past called for a special session to address various priorities not passed by the legislature (e.g. the Texas Privacy Act in 2017), his email indicates a satisfaction with progress made in 2019. But that he defended himself shows that his longtime supporters are not as-satisfied and are making enough noise to be heard.
Back to the chances of a special session: If Gov. Abbott ever does call a special session between now and January 2021, and based on past observations, it will be on his terms, as will the call's agenda. And right now that's looking very unlikely. If he would have called a special it would have probably been over the summer immediately following the regular session.
In the meantime, Abbott seems more interested in calling special runoff elections. They are set for Jan. 28, with five days of early voting starting Jan. 21, in state House districts 28, 100, and 148. More on those races later.