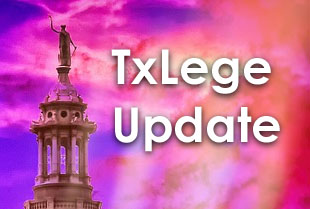 There is roughly one year and one month left before the 87th Texas Legislature gathers for its 2021 session.
Between sessions, the biennial legislature's committees are still at work, guided by their respective chairman and a list of interim charges produced by the heads of each chamber. Much of the items are given lip service only, but some of it is mission-critical, such as hearings over the upcoming Redistricting process that are currently touring the Lone Star State.
Lt. Gov. Dan Patrick released his interim charges recently (see our analysis here) and outgoing Texas House Speaker Dennis Bonnen released his on Monday. You can read all of the House charges here (.PDF file).
From the hip: Bonnen, after quite a summer, announced he would not be seeking re-election. It won't be the first time a so-called "lame duck" is in charge of the interim process in the House, but what makes this one different is the specter of a shift in the chamber's leadership that may render any portion of these charges obsolete once a new Speaker-apparent is agreed upon. But fortunately, most of the charges seem fairly standard for an interim period — following up on previously passed laws, seeking the State Auditor's feedback on upcoming budgetary matters, addressing perennial concerns such as water rights and border security, etc. Some of the charges are, frankly, designed to satisfy persistent industry lobbyists.
A trained eye can sort through these charges and divine what issues may gather steam in an upcoming legislative session, but  with an upcoming vacancy in the Speaker's role that picture is not as clear.
Of particular interest is Bonnen's charge to the State Affairs committee to take a closer look at taxpayer-funded lobbying: "Study how governmental entities use public funds for political lobbying purposes. Examine what types of governmental entities use public funds for lobbying purposes. Make recommendations to protect taxpayers from paying for lobbyists who may not represent the taxpayers' interests."
Speaker Bonnen was a fierce proponent of the bill last session to end the practice of lobbying by local government entities, but learned he did not have the votes. It has been speculated that many of the members of the House he did not want to protect (as obtained by a secretly recorded conversation by Michael Quinn Sullivan in June) had one thing in common: that they opposed the taxpayer-funded lobbying bill.
Of further interest: Bonnen placed an emphasis on following up on electric grid protection initiatives, which emerged as one of the surprise priorities last session. He also addresses a recent shake-up at the Texas Workforce Commission regarding how independent "gig economy" contractors are regulated and classified under newly adopted labor rules.
With Bonnen unable to enforce a lack of action on any of these items, we can look to the Senate's interim charges as the more reliable road map to the next Legislature.
Advertisement
Advertisement