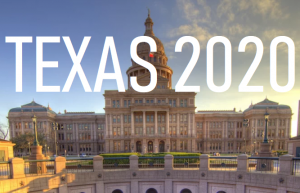 A previous Hayride analysis anticipates another Republican decade for Texas. And based on a conservative take on a recent CNN analysis, it's looking like redistricting will favor red states in general.
"While the 2020 census won't change anything for the upcoming election, it's worth noting here that five of the six biggest seat-gainers were Trump states in 2016, and of the losers, Trump won three while Hillary won two," wrote Matt Margolis for PJ Media. "Michigan and Pennsylvania, two of the losing states, may have been won by Trump, but have mostly voted Democrat in recent elections. But, overall, the advantage is clearly for Republicans based on these trends." (Full analysis here.)
According to CNN's Chris Cillizza: "The news is very good for the Southwest and South and not at all good for the industrial Midwest and Northeast. […] Texas is projected to be the biggest gainer post-2020, adding three more congressional districts due to massive population growth over the past decade." (Full analysis here.)
The projected winners:
In addition to Texas's three gains, Margolis noted Florida is expected to gain two seats, while Arizona, Colorado, Montana, North Carolina and Oregon may likely each gain one congressional seat.
The probable losers: 
Rounding out the bottom, Margolis noted via Cillizza, are Alabama, California, Illinois, Michigan, Minnesota, New York, Ohio, Pennsylvania, Rhode Island, and West Virginia who are each predicted to lose a Congressional district.
Going back to 2000 …
Cillizza said since the 2000 Census, we can see what the gain over past two decades will have been if the current population growth projections hold up:
Texas (+9 seats since 2000)
Florida (+6)
Arizona (+4)
Georgia (+3)
Colorado (+2)
North Carolina (+2)

New York (-5 seats)
Ohio (-4)
Pennsylvania (-4)
Illinois (-3)
Michigan (-3)
Cillizza and Margolis both observed that all liberal sights are set on Texas. If Texas flips, that could affect GOP chances across the nation. Texas GOP Chairman James Dickey has noted there is no path to the White House currently without Texas. Texas conservative political operatives cannot take the Lone Star State's massive gains fore-granted with as many liberal-progressive boots on the ground as there are.
From the hip: We would add three things for observers to consider when making their own predictions regarding upcoming elections during the 2020s:
1) The Rucho v. Common Cause decision, which will curtail efforts by activist federal judges to intervene in partisan redistricting plans. Without the fear of state-drawn maps being blocked by judicial fiat, Republicans are likely to become bolder in drawing the lines and make up for years of manipulation (see point 2 below).
2) "Preclearance," the process by which maps drawn by Southern states have been subject to review by the federal Department of Justice, seems to be be dead as a door nail. This means if a Democratic President is elected in '20, '24, or '28, there will be no threat of a Democratic regime drawing their own maps for the South favoring race-based boundaries for districts that tend to elect liberals.
3) In Texas, straight-ticket voting will be eliminated starting in 2020, but the effects of that have yet to be observed. Party labels will still appear by candidate names. Observers have pointed out this move will benefit Republicans.
A Trump/Pence landslide in 2020 can only embolden conservative gains throughout the next decade.