UPDATE: HD 142 avoids a runoff according to unofficial results. The margin was two votes.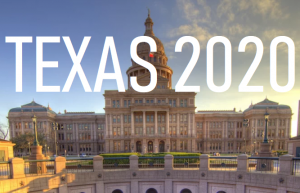 Thirty-two candidates are headed to runoffs in Texas, and some of the Texas legislative races were as close as they could possibly get on Super Tuesday evening.
A single vote is keeping the Texas House District 47 Republican Primary in suspense according to unofficial results, and two votes have kept an longtime Democratic incumbent out of a runoff.
In the HD 47 Republican Primary in the west Austin area, five candidates were narrowed down to three with social activist and attorney Jennifer Fleck in the lead by a wide berth, followed by former Austin City Councilman Don Zimmerman and law enforcement officer Justin Berry separated by one vote.
Fleck, a newcomer, pulled in 5,760 votes according to the election night tally of all precincts counted, followed by Zimmerman with 4,099 votes and Berry with 4,098. Challengers Aaron Reitz and Jenny Roan Forgey, both attorneys, pulled in 2,729 and 1,225 respectively. Neither candidate has called for a recount at the time of writing.
Mail in ballots are still coming in and military ballots may come in as late as next Monday, with provisional ballots to be reviewed Friday, according to a call put in to the Travis County Elections Division.
The Republican winner in HD 47 will face freshman Democratic incumbent Vikki Goodwin, who was unopposed, and possibly a Libertarian challenger. The five Republican candidates ran a relatively peaceful race, focused largely on individual merits and on taking the West Austin district back for the GOP.
On the other ticket, and in urban Houston's HD 142, longtime Democratic Rep. Harold Dutton avoided a runoff by two votes with all locations having reported.
Dutton carried 3,424 votes — just over 50 percent — followed by Jerry Davis at 1,708 votes, Natasha Ruiz with 1,114 votes, and Richard A. Bonton with 598. As with the Travis County elections board, Harris County will also be reviewing unaccounted-for mail-in ballots, provisional ballots, and military and absentee votes as the week progresses.
Dutton first took office in 1985 and has served as chairman of the House Juvenile Justice committee in previous sessions. If declared the winner following canvassing, Dutton will face no Republican challenger and will be seated in the 87th Legislature.