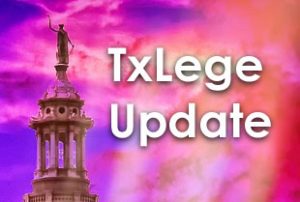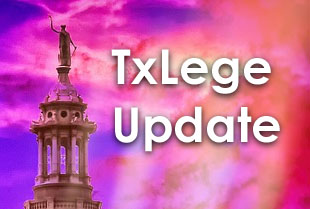 Although The Hayride predicted the current legislature will not differ much from recent sessions (aside from COVID-19 distancing and beefing up of security), House committee appointments may give conservative and Republican legislative priorities a better shot than previously anticipated.
According to our count, 21 chairmen of the House's 34 standing committees are Republicans and the rest are Democrats — giving Democrats one more chairman over last session, even though the ratio between Rs and Ds has not shifted.
"Please know that throughout this process, I have been invariably mindful of the requests that were made of my office," Speaker Dade Phelan said in a press release, "and although it would be impossible to accommodate every request, each was given thoughtful, due consideration."
You can find the entire list of Speaker appointments here.
Below are a several observations of Speaker Phelan's committee picks from this week. But first, a couple of complete surprises.
Public Education — The shocker of the list was the appointment of longtime Rep. Harold Dutton (D) to this powerful committee that oversees pre-K-12 education in the Lone Star State. Former chairman Rep. Dan Huberty remains on the committee but was no fan of school choice in any form. He was responsive to superintendents and the Texas Education Agency and therefore predictable Public Ed chairman.
Dutton, on the other hand, is anything but predictable, and has the clout to complement his asynchronous stances. Dutton is renowned for having filed a bill to split Houston ISD into four districts and a major school choice reform bill in 1997 in support of vouchers (translation: not in line with the education establishment). Dutton has been in the Legislature since the '80s and on the Public Ed committee for at least 25 of those years. As a former attorney for charter schools, he joined Republicans last session in expanding the number of charters that can be granted to private corporations that wish to serve as Texas public schools.
The public education lobby will still have a stronghold on the Legislature, regardless of who is chairman, but with Dutton we have someone who will challenge the status quo on the committee that is currently split down the middle between Republicans and Democrats. Dutton, a prominent member of the House's black caucus, may help dispel charges that public ed reform attempts are elitist or unfair to racial minority groups. We predict that there will be a major school choice bill of some form that is agreeable between Dutton and the Speaker's office. Stay tuned here.
Homeland Security & Public Safety — Rep. James White (R), who authored a Constitutional Carry bill in previous sessions, will now chair the committee that can send major gun rights reforms to the House floor. The committee's membership is now majority gun-friendly including (but not limited to) Reps. Tony Tinderholt, Matt Schaefer, and Jared Patterson. Expect something Second Amendment to move to the floor this year.
And now for a few other notable committee selections.
Administration — Rep. Will Metcalf (R) replaces state Rep. Charlie Geren (R) as chair of the House Administration Committee. Geren, who did the job for many sessions with a certain gusto for assuring that all House members are adhering to the rules of the building (fire code, signage outside of offices, etc.) will now chair the Local & Consent Calendars committee. "L&C," as it is called, prepares a list of (ideally) non-controversial bills to be passed as a package by a single vote on the House floor.
Appropriations — Rep. Giovanni Capriglione (R) was replaced by Rep. Greg Bonnen (R). If that name sounds familiar, it's because Bonnen is the brother of immediate past Speaker Dennis Bonnen (R). "Gio" had become a more moderate actor having started off on the conservative wing of the House. He will continue to serve on Appropriations and the Pensions committees, but this could be viewed as a demotion.
Calendars — Rep. Dustin Burrows (R) will replace Rep. Four Price (R) as chair the House Calendars Committee, which oversees the timeline for bills to be introduced on the House floor. It's a minor miracle for Burrows, who was involved with "BonnenGate" in 2019 and was caught on tape apparently targeting fellow House Republicans, eventually leading to Speaker Bonnen's legislative retirement.
Elections — Former Speaker Bonnen took to Twitter to praise Briscoe Cain (R), the most conservative member of the Texas House by many measures and a member of the Texas Freedom Caucus, on his appointment. Cain replaces Rep. Stephanie Klick (R) as the Elections Committee chair who will now replace Rep. Senfronia Thompson (D). However Cain will be flanked by Democrats and moderates, making any major Republican-favored reforms difficult.
General Investigating Committee — Rep. Matt Krause (R), who is on the Freedom Caucus with Cain, will chair the General Investigating Committee, replacing Morgan Meyer (R) who moves up to Chairman of the Ways and Means Committee which writes House bills. Krause, who is outspoken about his faith and ethics, will oversee any "misconduct, malfeasance, misfeasance, abuse of office, or incompetency of an individual or officer business" in government, such as the Speaker scandal in 2019. This is a move up for ethical reform in state government.
Redistricting — Rep. Todd Hunter (R) replaces Rep. Phil King (R) — both of whom were on the short list of Speaker candidates. Hunter will now head the decennial redrawing of state political maps that will likely be the subject of a special session given the difficulties encountered in 2011. King will remain a major player in redistricting with at east two major low-number bills (HB 63 and 64) pertaining to the Texas House and the State Board of Education.
State Affairs — Rep. Chris Paddie (R) serve as chair of the House State Affairs Committee, which Phelan himself chaired during the 2019 session. This is a particularly powerful committee in Texas politics, and Phelan likely chose a close associate for this role, earning Paddie the unwritten position of a "lieutenant" of the Speaker, along with Speaker Pro Tem Joe Moody (D) who began serving in this role in 2019.
As one final note: in County Affairs and Land & Resource Management, placeholders for whoever wins the HD 68 special election runoff were included on the membership lists. This is probably because of the sheer number of counties this district envelops.
Advertisement
Advertisement