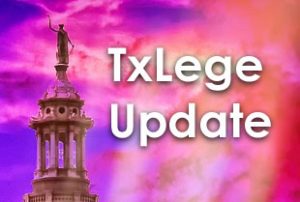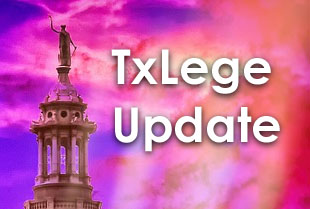 The author of the primary Texas Constitutional Carry bill this session confirmed his earlier hint that House and Senate negotiators have hammered out a deal.
Rep. Matt Schaefer wrote today in a press statement that conferees agreed on "a critical benchmark" to push forward House Bill 1927 in the state Senate. Upon an affirmative vote of both chambers agreeing to any changes (in what's known as a conference committee report), it will be sent to Gov. Greg Abbott's desk.
Schaefer teased passage late last night on social media.
He had high praise for Abbott and Texas House Speaker Dade Phelan and noted bipartisan support for the legislation.
"By working together, the House and Senate will send Gov. Abbott the strongest Second Amendment legislation in Texas history," Schaefer said in the release, "and protect the right of law-abiding Texans to carry a handgun as they exercise their God-given right to self-defense of their families."
A non-starter for several legislative sessions, a lot has changed in recent years for Constitutional Carry hopes in the Lone Star State — namely the number of states which have some variety of permit-less carry. Texas would be the 19th out of 50 states.
In late April, it appeared Constitutional Carry was on life support, with Lt. Gov. Dan Patrick casting doubt on whether there were enough votes to pass it in the upper chamber. Patrick said he would move it if the votes were attainable. He created a constitutional issues special committee with HB 1927 as the first bill referred to it.
Several Senate changes to HB 1927 were earlier thought to imperil the bill's chances of an inter-chamber agreement. An amendment increasing the penalty for felons and domestic violence offenders carrying firearms in public was one such edit. The amendment prescribes two to 20 years in prison for violations depending on the circumstance (and raises from a misdemeanor to a third-degree felony for domestic violence offenders), and thus raised the eyebrows of Second Amendment watchdogs.
Another tricky amendment was a broad prohibition on carrying firearms while under the influence of drugs or alcohol.
Other amendments were less controversial, pertaining to locker storage for guns taken into a police headquarters and requiring the Texas Department of Public Safety to produce and post an online course in firearm safety.
Nevertheless, several law enforcement organizations remained opposed to the bill, even with the amendments.
From the hip: In a previous analysis, we suspected the mechanics of the bill was the cause for pause in the Senate, not the concept itself. Constitutional Carry has now been tested in smaller states and with little in the way of negative consequences.
While Patrick has been known to have cold feet when it comes to certain Second Amendment reforms, and did not list the issue as a priority this session, like his colleague Gov. Abbott he prefers caution to reaction. Patrick is known for supporting more middle-of-the-road firearms policies, including federal background checks.
Patrick speaks with precision, and he appears to have kept his word when he said he would move the bill if there are enough senators in support. If the conference committee report passes both floors (often a technicality) then it heads to Gov. Abbott for either his signature, passage without his signature, or a very unlikely veto.
Schaefer is one of the more conservative voices in the Texas House and does not flinch from criticizing leadership. That he had praise for Abbott and Phelan is a sign the agreement is sincere.
Since 2022 is a campaign year for the Big 3 we don't see how this could break down — even as the House floor takes a break until Sunday. The last day to act on conference committee reports is Friday, May 28. If HB 1927 doesn't move before then we'll know that the clock is being used as the weapon.
Below is a screenshot of Schaefer's press statement. We anxiously await the conference committee report.