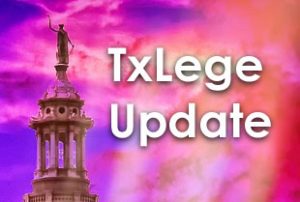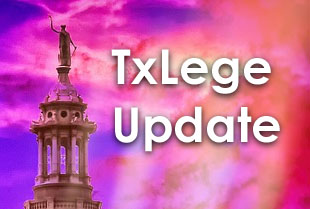 Texas House Democrats broke quorum to keep a wide-reaching election reform bill from becoming law as fellow legislators rushed to meet a key late-session deadline on the next-to-last day of the session.
Sunday was the last day for the House to concur on Senate amendments to House bills. Among them was Senate Bill 7, a wide-reaching elections reform bill.
Democrats have been the minority in the Texas legislature for the greater part of two-and-a-half decades, making the threat of a quorum-bust an attractive tool in the toolbox; Perhaps most notoriously in 2003 when House Democrats high-tailed it to a Holiday Inn in Ardmore, Okla., grinding House business to a temporary halt.
Sunday night, roughly 30 Texas Democrats moved to an East Austin church building as a backdrop to their hopes to see Sunday mornings become standard voting hours in Texas (see more on that below).
Gov. Greg Abbott was none too pleased at the news, and announced SB 7's goals would appear on a special session agenda. It was unclear when the special session would be called, but a redistricting and COVID-19 relief session this fall is expected.
Election Integrity & Bail Reform were emergency items for this legislative session.

They STILL must pass.

They will be added to the special session agenda.

Legislators will be expected to have worked out the details when they arrive at the Capitol for the special session.

— Greg Abbott (@GregAbbott_TX) May 31, 2021
The Democrats, setting up base at Mt. Zion Baptist Church's sanctuary not far from the Texas Capitol, staged a midnight press conference as Speaker Dade Phelan adjourned business until Monday morning.
From the hip: Among the provisions of SB 7 is a restriction on a rather new development: that of longer weekend voting hours on Sundays.
In most counties, that's a social faux paux, with Sunday viewed as a Christian Sabbath — or at least a cultural echo thereof. But in larger, more secular cities, Sunday voting is a growing trend, typically on Sunday afternoons when Christian volunteers won't be forced to choose between their faith and public service.
As such, a so-called trend of "Souls to the Polls" has developed in these larger cities, in which predominately black churches will host voting locations in order to drive up numbers for (we'll presume) Democratic candidates and incumbents. Religious leaders are divided on this practice as the march toward standard Sunday morning hours progresses.
SB7 would set 1 to 9 p.m. (Central Time) as the standard hours for Sunday voting. Democrats have resorted to calling this and other reforms "suppression" while the mainstream press parrots the phrase "restrictive."
The bill, authored by East Texas Republican Sen. Brian Hughes, includes many reforms that have not gathered much traction in previous sessions. Below is a summary — judge for yourselves whether these goals are "restrictive" or safeguarding the public trust:
The Secretary of State and county voter registrars are required to clean up the roll when it is determined that there are more registered voters than eligible voters.
Courts may overturn the results of an close election when it it determined there are enough flagged (potentially fraudulent) votes to swing the results.
No polling places in temporary places such as tents or parking garages for drive-through purposes.
Specific voting times on weekdays and weekends.
Mandatory Internet livestreams of central counting station activity in counties with 100,000 or more in population.
Election officers may not arbitrarily eject poll watchers, and watchers are no longer subject to county-generated oaths.
Poll watchers given free access to observe all polling place activity and may sue if blocked.
Ballot scanners with memory would be prohibited after 2024.
"Paper trail" for voting record audits.
Disabled voters would no longer include those not simply able to appear due to hardships (e.g. no access to vehicle) other than illness, disability, or injury.
Electronic and photocopied signatures on mail-in ballots prohibited.
Voter applications must include driver's license number, last four digits of Social Security number, or an affidavit that identification is not available.
For signature verification purposes, multiple signatures may be compared rather than the existing "two or more" basic requirement.
Clarification for who is able to assist a disabled voter and what they are prohibited from doing.
Compensation for helping a voter prohibited (state jail felony).
Raises election judge fraud to a state jail felony.
"Vote harvesting" clarified with associated penalties.
Government workers prohibited from advertising that mail-in ballot applications be sent in (basic information only).
Accountability for voter registrars including penalties for failure to correct errors, and Secretary of State oversight.
More power for state officials and courts to investigate, grant writs in prosecuting election fraud cases.
Voting in multiple states now punishable as a state jail felony.
21-day notice for local governments to announce upcoming election information along with a central Secretary of State listing of upcoming elections.
Below is a list of the quorum-busters from the House vote roster: