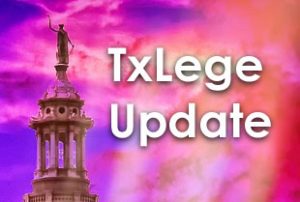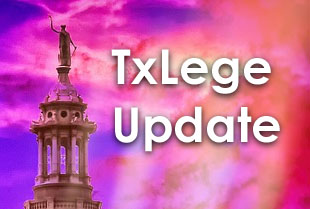 Transgender lobbyists and activists were downright ebullient Tuesday night at the Texas Capitol.
A state Senate bill to keep biological boys from competing in girls' sports (SB 29) failed to pass the Texas House before a key deadline — a stark reminder that the state Democratic Party remains the largest caucus in the Texas Legislature.
SB 29 and other conservative reforms were the victim of "chubbing," the closest thing to a filibuster that the Texas Legislature has in its parliamentary tackle box. Chubbing is a tactic by which various bills are talked about at great length in order to run out the clock. It's commonly believed the term originated in Texas.
Among the other casualties of the chub-fest were a bill to stop local "climate action plans" (SB 1261) and the regulation of electric vehicle charging stations (SB 839).
But there remains hope for these and other bills that were axed by a 145-year-old state constitutional system, originally designed to keep Reconstruction-era bills from becoming law. Under the Texas Constitution of 1876, the Governor has the power to place items on the call as he sees fit.
Already, Gov. Greg Abbott has commented on the probability of a special session this fall to address redistricting and COVID-19 relief dollars from the federal government. Now a growing number of legislators are calling for a quick special session at the end of this one which ends on Memorial Day.
Lt. Gov. Dan Patrick is among those voices, noting several of his priorities, including a much-amended and watered-down restriction on taxpayer-funded lobbying (SB 10) and legal remedies for social media users (SB 12), are doomed in the regular session. Patrick suggested a June special session.
And although several Republican Party of Texas Legislative Priorities have passed this session, including Constitutional Carry and a "heartbeat bill" pending judicial clearance, several other priorities are in limbo or are dead such as a ban on the genital mutilation of minors (HB 1311). Here's a helpful list. Of the Texas Democratic Party's priorities list, marijuana decriminalization made it the closest this session.
But what are/were the priorities of the Texas House? It's hard to tell what which bills were given the greenlight in advance and which sailed through out of pure luck or a lack of resistance, but looking through our watch list on Tuesday here's what was not "chubbed:"
Requiring sexual ethics course for lobbyists (following a questionable report of date rape drug being given to a capitol staffer by a lobbyist earlier in the session), SB 2233, was passed overwhelmingly with only two votes against.
State budget appropriations growth tied to population growth, SB 1336, passed.
Limit pre-K class sizes to 22 students, SB 2081, passed.
Requiring e-cigarette and vape dealers to apply for a state permit, SB 248, passed.
Bullying bill that would set up school district anti-bullying committees and require student assemblies on bullying and cyber-bullying, SB 2050, passed.
Public health emergency declaration reforms, SB 966, et al., passed with amendments.
Annual pay-down of the state Employee Retirement System (which is in big financial trouble) plus a new cash-balance retirement plan for state employees, SB 321, passed with amendments.
Adding a "Not Rated" level to state public school accountability system for schools that cannot meet criteria because of disasters or other reasons, SB 1365, passed with amendments.
Paper trail for electronic voting machines, SB 598, passed as amended.
$60M supplemental instructional materials program for special needs public school students ($1,500 per student), SB 1716, passed with amendments clarifying what a district and parent approval committee consists of.
Requiring police to intervene when a colleague is using excessive force, SB 68, passed as amended.
Giving the elected State Board of Education power to create a Texas Permanent School Fund Corporation, wresting away some power from the Texas Land Commissioner, SB 1232, passed with technical amendments
(N.B.: if a Senate bill was amended in the House it still must pass muster with the other chamber through a conference committee to hash out the differences or a floor vote. The last day for that is Sunday, May 30. Monday, May 31, sine die, is for technical corrections only.)
From the hip: Any hope for resurrecting any of the bills from the dead now rests with Gov. Abbott in the form of a special session call.
But let's not forget that any hope of killing a bill which both chambers agreed to is now in the Governor's hands. He may veto bills through June 20 (one bill has been vetoed so far).
The Governor may sign bills into law at any time or allow the to pass without his signature through Aug. 30. He may call special sessions at any time between now and the next legislative term. That's a lot of power, but also a point of sanguinity for anyone generally upset at the lege this year.