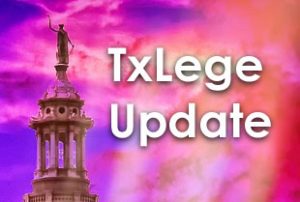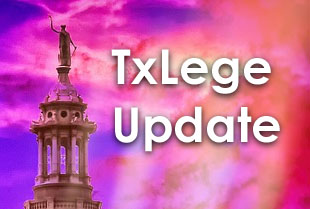 Today is effectively the last day for the Texas House of Representatives to approve bills referred to it by the state Senate.
Conservative priority bills such as SB 1311, a bill to stop gender mutilation of minors, is languishing in committee with little to no hope of passage this legislative session, the 87th for the Lone Star State.
Also stalled are some hefty orders of business that will have to wait for a fall special session, such as how to apply late-in-coming Census data for redistricting purposes and what to do with $16B in federal COVID-19 "relief."
But that's not to say the House is stalling on several important items on today's calendar. Below are some of the good bills, the bad bills, and a few that make us go "hmm …"
Good bills on today's calendar: 
State budget appropriations growth tied to population growth — a conservative fiscal reform (SB 1336).
Public health emergency declaration reforms — Establishment of a legislative public health oversight board, with the power of declaring a public health emergency, a wide-reaching bill that reforms how health disasters are declared plus establishment of Texas's own Chief Epidemiologist (read: not Dr. Fauci), and an 8-day limit on public health orders given by a governing authority (SB 966, et al).
Annual pay-down of the state Employee Retirement System (which is in big financial trouble) plus a new cash-balance retirement plan for state employees (SB 321).
Requiring school sports participants in the University Intercollegiate League (UIL) system to compete only with their biological sex (SB 29).
Adds a "Not Rated" level to state public school accountability system for schools that cannot meet criteria because of disasters or other reasons (SB 1365).
Gives state jurisdiction over greenhouse gases limits, circumventing cities and counties that wish to do so via their own "climate action plans" (SB 1261).
Setting up a better auditable paper trail for electronic voting machines (SB 598).
Bills That Make Us Go 'Hmmm …'
Requiring sexual ethics course for lobbyists (following a questionable report of a date rape drug being given to a capitol staffer by a lobbyist earlier in the session, SB 2233).
Appropriating $60M supplemental instructional materials program for special needs public school students ($1,500 per student, SB 1716).
Limiting public pre-kindergarten classes to 22 students (SB 2081).
Requiring police to intervene when a colleague is using excessive force (SB 68).
Giving the elected State Board of Education power to create a Texas Permanent School Fund Corporation — in summary, this is similar to UTIMCO (the University of Texas/Texas A&M Investment Management Company — say that three times fast!) and wrests away some power from the Texas Land Commissioner (SB 1232).
Bad bills, bad bills …
Requiring e-cigarette and vape dealers to apply for state permits (SB 248).
Bullying bill — institutionalizing school district anti-bullying committees and require student assemblies on bullying and cyber-bullying (SB 2050).
Regulating of electric vehicle charging stations like gas pumps (SB 839).