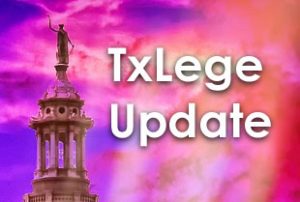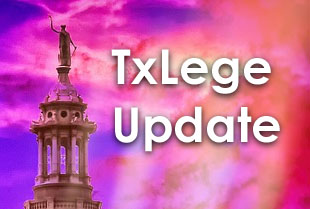 While a bill to keep boys from dominating in girls sports is scheduled for a House floor debate today, another bill concerning the forced acceptance of transgenderism has stalled.
Despite being referred to the House Public Health committee late Sunday — and thus giving the GOP priority bill the narrowest shard of hope — the bill to protect children and teenagers from unnecessary gender surgery (SB 1311) has stalled.
Meanwhile SB 29, which would require school sports participants in the University Intercollegiate League (UIL) system to compete only with their biological sex, is closer to law today should it pass the House floor.
Today is the last day for the Texas House of Representatives to pass out bills referred to it by the Texas Senate. At the time of writing, SB 1311 is languishing in committee with no unexpected meeting of the committee scheduled for today. The final House floor calendar was drafted last Tuesday before a days-long hiatus was called, but the late placement led many activists to wonder if a last-minute Hail Mary pass was in the works.
SB 1311 would ban gender modification surgeries and chemical treatments for minors. State Republican delegates voted to name such a ban a priority issue for the 2021 legislative session.
It was not only the House that slow-walked the bill. The Senate passed it out last week, May 18, on an 18-13 vote.
From the hip: Aside from any defiance of the House calendar or gathering two-thirds of House members (including Democrats) to suspend the rules and bring it up later this week, the gender modification for minors bill is dead.
However there is one glimmer of hope activists are clinging on to: that is a fall special session was mentioned by Gov. Greg Abbott this week to consider how to apply late-in-coming Census data for redistricting purposes and what to do with $16B in federal COVID-19 "relief." Anything can be added to the call by the governor.
Here's one reason why the gender modification surgery bill is important. In 2019, a Dallas Judge granted Anne Georgulas and Jeffrey Younger joint custody of their twin children — one of whom, a biological male, dresses in girl's clothing and uses a girl's name. The father lost custody after a jury handed Georgulas sole custodianship, but Younger appealed and wished to raise his son as … well, a son, and insists that Georgulas is conditioning the boy to think he's a girl.
The legislature has so far refused any remedies. Here's an update –the bill stalled in 2019 in the same committee SB 1311 is currently sitting in.
Surgical procedures and regimens of drugs and hormone treatments could make it impossible or prohibitively difficult for an impressionable child to reverse course when they are old enough to make their own moral decisions and begin to make sexual choices. Despite attempts to label this practice as forced mutilation, it seems that (and for now) the powers-that-be look at it as an untested civil rights issue that they would rather not get into.