A week ago, 22% of Louisiana voters voted in the special election for Lieutenant Governor, and in that primary contest, Republican Secretary of State Jay Dardenne finished first with 28%, while Democratic attorney Caroline Fayard finished second with 24%.
At the time we did our post election analysis, we noted that 64% of Louisiana voters voted for one of five Republicans who were running. We also noted that the first order of business for Jay Dardenne in the runoff campaign was to consolidate the Republican vote. In rapid fire succession, this happened last week, as Roger Villere, Sammy Kershaw, and Kevin Davis all endorsed Dardenne. Similarly, "Butch" Gautreaux on the Democratic side endorsed Caroline Fayard.
Continur reading at: http://winwithjmc.com/archives/1853
John Couvillon is a political consultant. His company is JMC Enterprises of Louisiana, Inc. with expertise in the data analysis aspects of political campaigns, such as poll sample development/analysis, development of targeted voter files for phone canvassing or mail outs, campaign strategy, and demographic consulting. See his site at WinWithJMC.com for more information.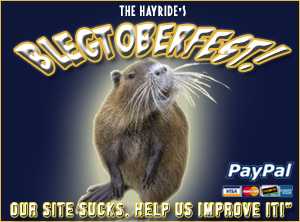 Advertisement
Advertisement