With what is sure to be a tight battle between two current members of Congress, it is imperative that we get the whole picture of all candidates running for office.  Below is Rep. Boustany's vote regarding a pay raise that was taken on 6/27/07.
$4400 Pay Raise   – 2.5%  voted on June 27, 2007, Roll Call 580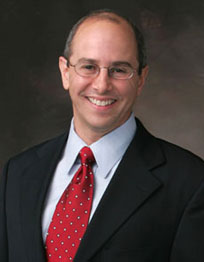 Source: CNN/AP
House gives itself a raise
POSTED: 10:48 p.m. EDT, June 27, 2007
WASHINGTON (AP) — House lawmakers Wednesday voted to accept an approximately $4,400 pay raise that will increase their salaries to almost $170,000.

On a 244-181 vote Wednesday, Democrats and Republicans alike killed a bid by Reps. Jim Matheson, D-Utah, and Lee Terry, R-Nebraska, to get a direct vote to block the annual increase, which is automatically awarded unless lawmakers vote to block it.
POLITICO newspaper on the pay raise: http://www.politico.com/blogs/thecrypt/0607/Democrats_hand_GOP_a_campaign_issue_for_2008.html
USA TODAY on the pay raises:  http://www.usatoday.com/news/washington/2007-06-27-2853819648_x.htm
ACTUAL ROLL CALL VOTE: http://clerk.house.gov/evs/2007/roll580.xml
FINAL VOTE RESULTS FOR ROLL CALL 580
(Democrats in roman; Republicans in italic; Independents underlined)
H RES 517  YEA-AND-NAY  27-Jun-2007  8:20 PM
QUESTION:  On Ordering the Previous Question
BILL TITLE: Providing for consideration of H.R. 2829, Financial Services
Appropriations, FY 2008