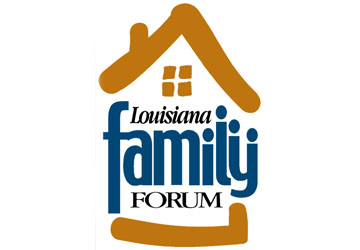 Louisiana Family Forum is seeking "Louisiana's Top 10 Longest Married Couples" to honor their lasting commitment to marriage and family.
The Top 10 Longest Married Couples will receive an Official Statement of Special Recognition from the Governor's office and will be entered into the LFF "Marriage Hall of Fame." The Longest Married will also be honored with a dessert reception in the Governor's Mansion on Valentine's Day and will be joined by family, media and friends to celebrate the occasion.
"We celebrate life-long marriage and are honored to recognize these covenant keepers who exemplify devotion and who serve as a model for all Louisiana families," Gene Mills, president of Louisiana Family Forum, said.
LFF honors Louisiana's longest known married couple annually during National Marriage Week USA, Feb. 7th-14th, which is "a collaborative effort to encourage many diverse groups to strengthen individual marriages, reduce the divorce rate, and build a stronger marriage culture, which in turn helps curtail poverty and benefits children."
LFF first located and honored George and Germaine Briant as Louisiana's longest married couple in 2002. The Briants were married 84 years before passing away three days apart in 2005. In 2012, Norman and Norma Burmah of Marksville were honored as Louisiana's longest married couple at 81 years.
Couples married over 65 years are encouraged to apply before February 8th, 2013, by sending their contact information and wedding date to [email protected]. Click here for the full size ad. For more information, please call the LFF office at 800-606-6470.