That would be State Representative, and 2016 Baton Rouge mayoral candidate, Ted James.
After Louisiana's illustrious Democrat Party chair spent the afternoon taking a storm of ridicule and abuse for being taken in by a National Report satire/hoax story about Gov. Bobby Jindal supposedly claiming the confederate flag as his heritage, and attempting after the fact to peddle the notion that she knew it was satire all along, James drove himself right into the pileup this evening…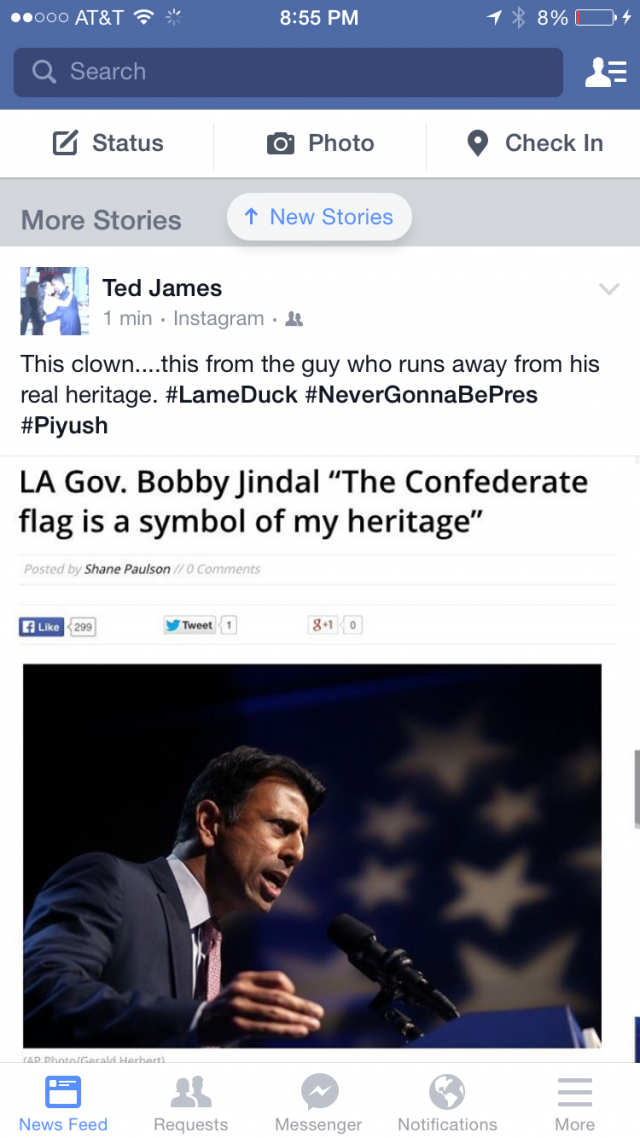 If you go to James' Twitter page you won't find the above, because he deleted it shortly thereafter. But for the magic of screen captures, we would never get to sample the delicious irony of a politician who doesn't know that National Report posts hoax articles calling somebody else a "clown."
We get disgusted with the poor performance of Republican politicians, both because there is a standard of governance they're responsible for upholding and they too often do it badly and because at some point there is a price to be paid for doing so and that price could be to bring the Democrats back from the political coma they've been in since Katrina hit this state.
But then you see stuff like this, and you realize it's going to be a while before Louisiana's Democrats are able to make much of a wave in statewide politics. They'll need some smarter people to make that happen.
Of course, James could very well get elected as Baton Rouge's mayor next year. The courthouse crowds in Livingston and Ascension Parishes are counting on it.