The Colony Beach and Tennis Resort, a once thriving hot spot on Longboat Key near Sarasota, Florida, is where former president George W. Bush spent the night on September 10, 2001, and woke up for a run before heading to a nearby school on the morning of 9/11.
The resort, which has been abandoned for nearly seven years, is the focus of a recent documentary-video created by Bright Sun Films. Interspersed with video clips from the club's heyday in the 80's and 90's the film portrays the utter decay of the property.
At the 23:28 minute mark the videographers reveal the room where the former president was believed to have stayed on the eve and morning of the worst terrorist attack on American soil.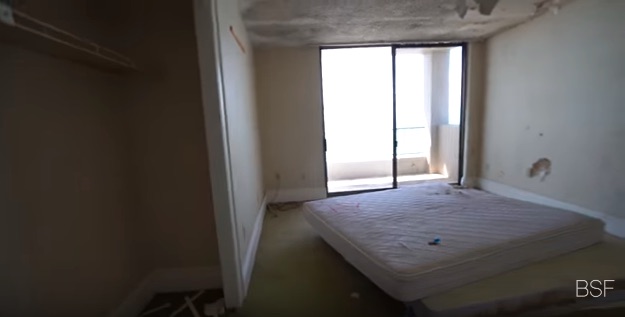 Tennis.com describes the resort as:
For over 40 years, The Colony was the grand dame of vacation destinations for devoted tennis players. It didn't offer the Angeleno gloss of La Costa, in California, with its celebrity head coach, Pancho Segura. It wasn't floating on the cushion of a massive development plan to fund it, as was Sea Pines Plantation on Hilton Head Island, S.C., where the figurehead pro was Stan Smith. It didn't boast that it was the home, or at least the second home, to many of the best tennis pros in the world. That honor went to Lakeway, the community/resort affiliated with the World Championship Tennis tour.

What The Colony had was street cred with no-nonsense tennis players. It was authentic. It had a vibe, one that developed organically, not out of some MBA's data-driven business plan.
Bud Collins, the late journalist and television commentator, helped bring the Colony to fame. He and his NBC television-network colleagues created an annual broadcast, called, "Breakfast at Wimbledon," which was hosted at the Colony. His broadcast is attributed to having "helped put tennis on the sporting map in the United States."
The resort, founded by Murf Klauber, fell into disrepair after a devastating hurricane, which prompted a costly battle between the condo owners and the property operators over renovation costs. Both lost and the end result was bankruptcy.
In 2016, the Orlando-based developer, Unicorp National Developments Inc., bought the entire 18-acre property, and plans to invest $1 billion and build a St. Regis hotel.