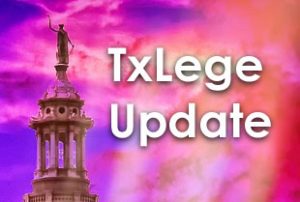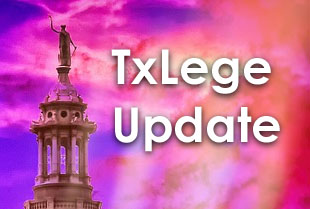 Internal House rules may sound like inside baseball (or watching paint dry), but these directives can often have a huge effect on the outcome of bills — for example, thresholds for passage, minimum number of sponsors for certain motions, etc.
They can also have a big effect on those who wish to address their elected representatives, as we were reminded today when the House voted overwhelmingly to stick their bootheels in the mud and not allow for technological progress. To put it more objectively, the House voted down an amendment by Rep. Jonathan Stickland (R-Beford) to allow for remote filing of written testimony from a representative's district office.
Currently, one must be present at the Texas Capitol in Austin to submit written testimony (for, against, or neutral) on a bill. To put the inconvenience in perspective, if someone from Dalhart in Texas' Panhandle region wished to drive to his or her state capitol it would be a nine-hour, 600-mile trip. And that's one way.
By this writer's count there were 15 ayes to the motion — largely the Texas Freedom Caucus and a few friends. The 127 nays likely stem from the fact that this motion was not part of a fore-ordained list of rules approved by the new House leadership.
However one nay-vote, Rep. Drew Springer (R-Muenster) had his own way of looking at it. Perhaps ironically, Springer's district follows a much-gerrymandered, winding path between North Texas and West Texas, making his the most spread-out House District in the Lone Star State. According to Springer, "it isn't fair" to all constituents since some live far away from district offices and others live closer.
Meanwhile, just a few blocks south of the Capitol, the Austin City Council allows for remote video comments for the "citizen comments" portion of the meeting. Residents may beam in their comments from the one field office in far Northwest Austin or any of a select number of libraries. Former City Council member Don Zimmerman, the last of two Republicans on the Council in notoriously liberal Austin, started this pilot program in 2016.
* * *
The record vote is below as a courtesy for those taking score:
HR 4 – 2nd Reading Amendment 4 by Stickland
RV# 9 — Unofficial Totals: 15 Yeas, 127
Nays, 2 Present, not voting
Yeas – Beckley; Biedermann; Cain; Krause; Lozano; Middleton; Noble; Patterson; Paul; Sanford; Stickland; Tinderholt; Toth; White; Wilson
Nays – Allen; Allison; Anchia; Anderson; Ashby; Bailes; Bell, C.; Bell, K.; Bernal; Blanco; Bonnen; Bowers; Buckley; Bucy; Burns; Burrows; Button; Calanni; Canales; Capriglione; Clardy; Cole; Coleman; Collier; Cortez; Craddick; Cyrier; Darby; Davis, S.; Davis, Y.; Dean; Deshotel; Dominguez; Dutton; Farrar; Flynn; Frank; Frullo; Geren; Gervin-Hawkins; Goldman; González, J.; González, M.; Goodwin; Guerra; Guillen; Gutierrez; Harless; Harris; Hefner; Hernandez; Herrero; Hinojosa; Holland; Howard; Huberty; Israel; Johnson, E.; Johnson, J.D.; Johnson, J.E.; Kacal; King, K.; King, P.; King, T.; Klick; Kuempel; Lambert; Landgraf; Lang; Larson; Leach; Leman; Longoria; Martinez; Martinez Fischer; Metcalf; Meyer; Meza; Miller; Minjarez; Moody; Morrison; Muñoz; Murphy; Murr; Neave; Nevárez; Oliverson; Ortega; Pacheco; Paddie; Perez; Phelan; Price; Ramos; Raney; Raymond; Reynolds; Rodriguez; Romero; Rose; Rosenthal; Schaefer; Shaheen; Sheffield; Sherman; Shine; Smith; Smithee; Springer; Stephenson; Stucky; Swanson; Talarico; Thierry; Thompson, E.; Thompson, S.; Turner, C.; Turner, J.; VanDeaver; Vo; Walle; Wray; Wu; Zedler; Zerwas; Zwiener
Present, not voting – Hunter; Mr. Speaker(C)
Absent, Excused – Bohac; Lucio; Parker
Advertisement
Advertisement