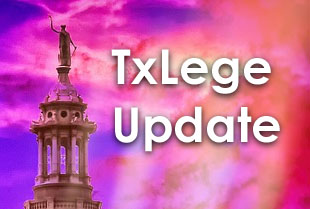 Any conservative fed up with the mainstream media's bias knows how it works.
A far-left publication with an ax to grind on a particular issue runs an article. The article is picked up by a mainstream media outlet and portrayed as the gospel-truth with no effort to get the other side.
Exhibit A: A Texas Observer article (the basis of a USA Today piece) had this to say about Rep. Bill Zedler's opposition to a nationwide legislative push to clamp down on vaccine choice. Here's the meat of it:
Texas state Representative Bill Zedler doesn't understand the fuss over the resurgence of infectious diseases. "When I grew up, I had a lot of these illnesses," he said, listing measles, mumps and chickenpox. "They wanted me to stay at home. But as far as being sick in bed, it wasn't anything like that," said Zedler, an outspoken anti-vaxxer and longtime member of the House Public Health Committee who has worked in the health-care industry. The only lawmaker with an A++ rating from Texans for Vaccine Choice, he was born in 1943, two decades before the measles vaccine was developed. During Zedler's childhood, about 450 people died of measles each year in the United States, 48,000 were hospitalized and a few million more got the disease, according to the Centers for Disease Control and Prevention (CDC). The introduction of the measles vaccine in 1963 virtually eliminated measles in the United States by 2000.
No time or date on the article. No context given. No outreach to the other side. Just an attack piece, used as the substance of a mainstream media article that's now getting a lot of travel.
We won't get off into arguments over vaccines here. There are solid arguments for the pro-vaccination bills, the so-called "anti-vaxers" have their points, and the great majority of Texans are perhaps moderationists on the issue — not wanting mandatory HPV vaccines, for instance, but still favoring boosters that eradicate Polio and Measles.
You won't see those arguments given any credence in USA Today, obviously. As a matter of fact we could not find where Rep. Zedler made those comments, so we combed the Wednesday's Texas House Public Health Committee meeting, on which Rep. Zedler participated.
Instead, we found some much more compelling arguments regarding issues concerning children and research using our public schools to address behavioral and mental health challenges. The entire 2-hour 35-minute hearing may be watched here.
In one of the more fiery exchanges, activist Amy Hedtke was testifying against Democratic Rep. Senfronia Thompson's HB 10 and HJR 5 during the hearing — each pertaining the mental health research funding. Hedtke and others were concerned that the bills give researchers access to public school students to be used as "lab rats" for research purposes.
Watch:
https://www.facebook.com/195944790755621/posts/813358065680954?sfns=mo
Hedtke decried the practice of treating symptoms with no understanding of the cause for mental health conditions.
"The children of Texas are not lab rats," Hedtke said. "The history of psychiatric abuse on minority populations is well-documented. And it would be naive to assume that would not continue to happen."
Hedtke was referencing a Syphilis experiment done in Tuskegee, Ala., that went tragically wrong — something she feared could be replicated in Texas.
Rep. Thompson, herself a veteran public school educator and a member of the Black caucus, pointed out an increase in youth suicide, mass violence, and other problems as a call for pro-active legislation.
"We're starting from zero," Thompson said. "We have to do something … what else do we have to lose?"
She added that Syphilis was not part of the committee's agenda.
The bills are left pending in committee. As mental health screening is a governor's priority bill we can expect it to receive a committee vote soon.
(Now wasn't that a much more interesting story than a random attack on a legislator? We thought so.)
Fascinating write up about the national campaign to expand mental health screenings into public schools from Dr. Karen Effrem of the national Eagle Forum here.
(Updated 9:49 p.m.)