The National Weather Service in Shreveport conducted in depth investigations throughout the day on Sunday while they surveyed the damage from two tornadoes that decimated areas in four Texas counties: Houston, Cherokee, Rusk, and Nacogdoches.
The path of one tornado that crossed a roadway Saturday afternoon in Alto in Cherokee County: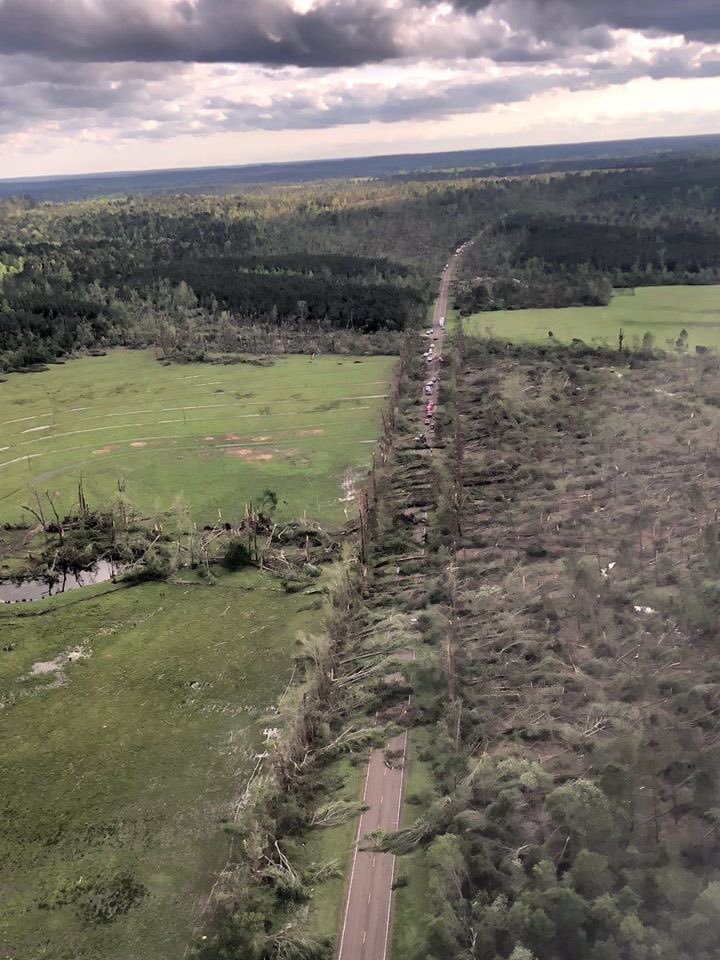 The first tornado touched down just southwest of Alto and was rated an EF-2 with top winds at 120 mph.  It was on the ground for two minutes, traveled less than a mile, and was over 400 yards wide. This tornado killed two boys in the backseat of a moving car.
The second tornado was rated an EF-3 with top winds estimated at 160 mph.  This was a long track tornado that touched down southwest of Alto and stayed on the ground for over 40 minutes and covered nearly 30 miles.  It was 880 yards wide. This tornado killed one person.
Before and after pictures of a home in Alto TX that was destroyed by the tornado this weekend. pic.twitter.com/WThKR3yNhE

— Erin Allbright (@ErinAllbright1) April 14, 2019
https://twitter.com/ARomero_WX/status/1117283838030426112