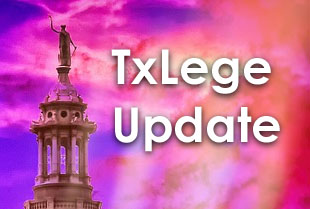 While existing state law prohibits the use of state funds for lobbying, a bill before before the Texas House would apply that to local tax revenue as well, potentially marking the end of a practice that often uses taxpayer dollars to fight the taxpayers.
SB 29, by Sen. Bob Hall, is raising alarm bells from just about every government-funded lobbying group in Texas. If the bill passes the House this weekend it will likely ride the express train to the Governor's desk — and that may spell the end of a taxpayer-financed ride for a small army of lobbyists in Austin, pending any legal hurdles such a ban would encounter.
The bill was pulled from Friday's House floor calendar this morning, but legislators will likely be hearing bills this weekend as deadlines approach. The next big hurdles: Sunday, which is the deadline for a Senate bill to be placed on the House calendar, followed by a Tuesday deadline for Senate bill passage in the House. We'll update this article with any developments.
Gov. Greg Abbott has signaled strong support for the bill. Ending taxpayer-funded lobbying is a priority for many conservative organizations including the Republican Party of Texas.
From the hip: Local government advocacy organizations such as the Texas Association of School Boards (TASB) make some compelling (even if short-sighted) points. TASB insists that SB 29 is tantamount to a denial of First Amendment rights to school board trustees, who are often unpaid and uncompensated for their service, and who will often come to Austin for a lobby day to meet with legislators on their own nickel. TASB contends it is a more efficient use of resources for school districts to pay TASB staff to wait for hours to testify for two or three minutes on legislation rather than having district personnel and trustees travel to Austin, find lodging, pay for meals, etc.
But who do these trustees represent: the government entity they (supposedly) direct or the taxpayers who elected them? Texas Public Policy Foundation's Chuck DeVore's report on taxpayer-funded lobbying last session is worthy of of a repeat mention this session. "People have rights, whereas governments have powers," DeVore noted, adding that the First Amendment's allowance for "a redress of grievances" belongs to the people, not government entities. In other words, government should not petition government by using the people's money to oppose or support what the people's representatives are voting on.
In 2017, cities, school districts, and special taxing districts spent an estimated $41 million on lobbying activities — often opposing taxpayer initiatives to rein in the size and scope of government. Then again, there are private citizens who seem to prefer higher taxes and a larger education bureaucracy. Each side has a constitutionally protected right to be heard, but SB 29 would finally level the playing field to where one side does not have the advantage of government sanction.