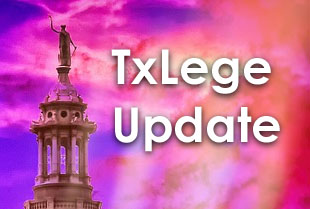 A bill to create the Texas Mental Health Care Consortium may have been slain by a point of order on the House floor, but not for long.
Since it was a bill the House leadership really wanted it was only dead for a few hours, highlighting the power Texas legislative leaders have in the waning days of a session.
Here's how School Mental Health legislation was killed and quickly resurrected on Tuesday.
SB 10, by Sen. Jane Nelson, was written to address school violence such as the recent mass shooting at Santa Fe High School. It was deemed a priority by Lt. Gov. Dan Patrick and despite some red flags by conservative activists on that bill and accompanying legislation, SB 10 sailed through the upper chamber earlier than most bills as an emergency item by Gov. Greg Abbott. That's some serious momentum.
Concerns about the bill involved whether the consortium would open the door to over-prescription of psychotropic mood-altering drugs within schools or erode parental rights over such matters. The bill languished before finally landing on the House floor at the very last moment on Tuesday's House deadline to hear Senate bills.
Conservative picador Rep. Jonathan Stickland pointed out some seemingly inaccurate statements in the bill's official analysis report and made that into a point of order, which was sustained after a back-and-forth that lasted for hours and killed a number of bills waiting in the queue.
SB 11, a complement to SB 10 concerning school mental health programs, was passed on second reading earlier in the day. So House members simply slipped the major provisions of SB 11 into SB 10 via an amendment. By our count, 11 members objected.
SB 11 (plus the added-in SB 10 language) is now in conference committee, where legislators have until Sunday to act on a compromise bill.
Barbara Harless, a longtime Texas Republican activist, pointed out in a widely distributed Facebook post that many of the provisions are similar to a former Texas Democratic Party platform known as the Texas Kids First Plan. As Harless pointed out, that plan "aims to convert our public schools into community mental health providers, offering up our children as training material for 'incentive programs to expand psychiatric residency programs,' with the goal to 'rank Texas number 1 in mental and behavioral health and substance use disorder services in the nation.'"
She warned recent legalization of "telemedicine," for all its benefits in other applications, could open the door for psychiatric assessments of students on school campuses outside of parental purview.
Bill supporters contend that in wake of an increase in school shootings and youth suicide that schools must be equipped to address these mental health situations when parents are often unaware. The consortium, they noted, could make future recommendations that the legislature could vote up or down.