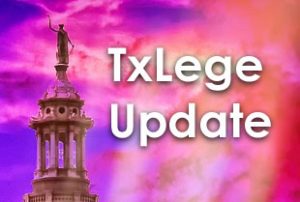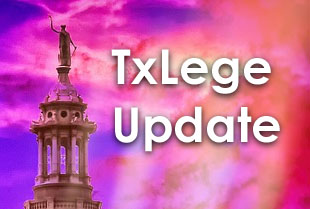 Two weeks after reports surfaced of a tense meeting between the Speaker of the Texas House, the House GOP Caucus Chairman, and a prominent grassroots activist, papers are finally starting to move.
Texas House General Investigating Committee Vice Chairman Rep. Nicole Collier called a hearing for 10 a.m. Monday (Aug. 12) in the Texas Capitol underground extension.
"The committee will meet for consideration and action on the possible investigation into the circumstances, events, and allegations in connection with a June 12, 2019 meeting between Members of the House and representatives of a Texas nonprofit corporation," the notice read.
The subject of the discussion by the committee, which is likely to occur behind closed doors: Empower Texans CEO Michael Quinn Sullivan, House Speaker Dennis Bonnen, and Texas House Republican Caucus Chairman Dustin Burrows met in June, allegedly discussing House media credentials, legislative districts to target in upcoming elections, among other topics. Sullivan reported the details of this meeting in late July and Bonnen denied Sullivan's account. Burrows remained silent. Sullivan then produced an audio recording of the meeting, which has since only been shared with certain individuals. Bonnen issued a very general apology to House members. See our previous coverage here.
Meanwhile, the Texas Tribune reports the Texas Democratic Party filed a lawsuit against Sullivan, Bonnen, and Burrows alleging various campaign finance law violations: chiefly that the meeting comprised a de facto Political Action Committee, and that it occurred in the Texas Capitol where campaign meetings are disallowed. The lawsuit was filed in Travis County district court.
From the hip: Committee Chairman Morgan Meyer, who controls whenever an investigatory meeting is called, is a Republican ally of Speaker Bonnen (and not reportedly mentioned on the infamous "hit list"). If the intent of this hearing is to clear Bonnen and Burrows of any potential infractions of the law or House rules, then this may explain the speed by which the meeting was called.
The alacrity may also be a means by which to delay any proceedings stemming from the aforementioned lawsuit filed by Texas Democrats. Quorum Report's Scott Braddock pointed out that under Texas law, "If a person testifies or produces a document while claiming that the testimony or document may incriminate him, the person may not be indicted or prosecuted for any transaction, matter, or thing about which the person truthfully testified or produced evidence." This "immunity clause," if invoked, may keep Bonnen and Burrows safe from legal prosecution on the county level until the House takes further action.
It's doubtful that Monday's meeting will satisfy any questions regarding the details of the June meeting.