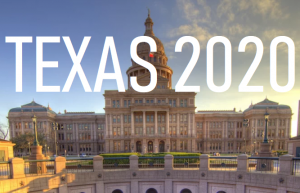 The 2020 nominee for president of the oldest minor political party in the United States will run Against All Odds — especially in Texas where there is a Land of Confusion ahead.
The Prohibition National Committee (yes, the anti-liquor party — they're still around) held a conference call/nominations convention on Aug. 24. They nominated Phil Collins for president and Billy Joe Parker for vice-president.
No, not the famed Prog-Rock legend and Texana collector — not that Phil Collins.
The Prohibition Party's Collins may be the highest-ranking candidate in recent memory to appear on the Prohibitionist ticket. A 21-year Navy veteran, Collins was a town council member in Libertyville, Ill. In a ranked election, he bested two incumbents in the six-way race. In his bid for Mayor of Las Vegas he came in second out of seven candidates.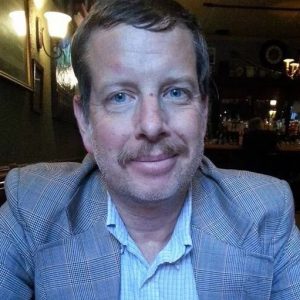 If you think the Two Hearts on the Collins/Parker ticket has a rough road ahead, in elector-heavy Texas, third-party candidates may never have Another Day In Paradise — not just for the Prohibition Party but for any party that's neither Republican or Democrat. This has the largest of the third parties in Texas in a lawsuit against the state.
In the lawsuit filed earlier this month, the plaintiffs argue a measure passed in the recently concluded Texas legislative session gives Libertarians, Prohibitionists, Greens, and other non-major party candidates a mere 75 days to scramble together 83,717 state-validated signatures and $600,000 each just to appear on the ballot.
Previously, third-party contenders could instantly appear on the ballot by having at least one statewide candidate in their party break a 5% threshold during the previous election year. This was not hard to accomplish if facing an uncontested Republican, where a statewide Green, for example, could pick up a significant number of liberal protest votes. The new law, effective Sept. 1, lowers that threshold to 2% which makes automatic placement easier for established third parties. But there's a price:
Let's say you're a Prohibition Party member, and there's no way in holy heck you're going to crack 5%, let alone 1%. There's still the signature method. Previously, a third-party candidate could gather 47,183 signatures (the 2018 amount) from registered voters who did not vote in either Republican or Democratic primaries during the previous election year. That hurdle was just raised significantly.
According to the authority on third party fairness, Ballot Access News, the parties that are challenging the filing fee are the Libertarian and Green parties. The parties that are challenging the ballot access petition are the Constitution Party and America's Party of Texas. The case is assigned to U.S. District Court Judge Robert Pitman, an Obama appointee. Independent candidate for Texas Land Commissioner Andy Prior is among the plaintiffs.
Independent candidates on the ballot with no political party can still file in the usual way by petition but must also hobble together 89,692 valid non-Republican and non-Democrat signatures, and that in 69 days. Write-ins must pay a relatively small fee.
Meanwhile on Sept. 1, Texas will have a ban in place on straight-ticket ballot voting. In other words, even though candidates can still have "D," "R," "L," "G," and we suppose even "P," by their names, there will be no more straight-ticket box to select which highlights all of one party's candidates.
From the hip: While the increased signatures and fee requirements have put a prohibitive burden on third-party candidates, other measures have made it easier than before. Ultimately it is up to the courts to determine whether every candidate, regardless of party label or independent, has an even playing field. Having a famous name like Phil Collins certainly can't hurt when voters attempt to remember who these candidates are without the benefit of a straight-ticket box.
Advertisement
Advertisement