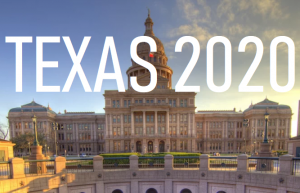 The Sunday after one of the heroes of the Sutherland Springs shooting appeared at the Capitol to defend gun rights, another famous figure of one of Texas's grisliest mass-killings had some good news from the pulpit.
Sutherland Springs Baptist Church Pastor Frank Pomeroy said Sunday after morning worship he is running as a Republican for Texas Senate District 21, held by longtime Democratic Sen. Judith Zaffirini of Laredo.
"If I can bring civility and godliness and help stymie the downward spiraling of the great state of Texas, that's what I'm choosing to try to do, Pomeroy said Sunday afternoon following the service, according to the Texas Tribune. "I feel as though that morality and integrity is disappearing rapidly and I feel as though the direction Texas goes — if Texas falls, the country falls."
Pomeroy had previously filed paperwork with the state to take on the incumbent, who has served since 1987, but Sunday was his first announcement. Pomeroy is seeking the GOP nomination for the 18-county state Senate district that runs from south Austin to Rio Grande City on the border, and taking a jaunt to the east to loop in a portion of the Texas coast. If he wins the primary (so far he is unopposed) he will face Zaffirini in November 2020.
Pomeroy was out of town on that fateful day in November 2017 in which 26 people were killed — Pomeroy's teenage daughter, Annabelle, among the casualties.
From the hip: Zaffirini is a well-known commodity and a fixture in South Texas and will be hard to beat. She prides herself in being a Hispanic female (the first in the Texas Senate, actually) who rose to become second-in-seniority in the Texas Senate, as well as having served as an influential committee chairman. In the 75% minority district she's viewed as a woman of great accomplishments. That she is.
As such, she drew no primary OR general opponent in 2016, and her last challenge was in 2012 when she faced GOP nominee Grant Rostig and Libertarian Joseph Morse whose combined total was around 32% of the vote.
That's not much, but it's a base. Rostig, a computer programmer by trade who lives on the northeastern corner of the district, was a libertarian-leaning Republican riding a wave of enthusiasm generated by former U.S. Rep. Ron Paul's second GOP presidential run. As such, his "establishment" support was non-existent and fundraising was limited to the Liberty Movement. Previous efforts in 2008 and 2004 by a Democrat-turned Republican challenger never cracked 30% (though that was with different district boundaries). Others have fared as badly.
Pomeroy has an uphill climb ahead of him to make up for that extra 20% or so. Can it be done? Pomeroy has the notability factor going for him, which will help with such a large territory, and he already has a consulting firm on board (see below) so the missing element will be a battle over differing policy priorities.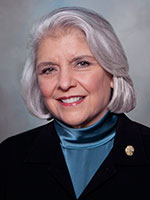 The fact remains that Zaffirini is a liberal Democrat, though pragmatic and slightly to the right among her Senate Democratic peers. She votes with the Democrat caucus, is modestly pro-choice, and was even the lone dissenter on 2017's Texas Privacy Act to keep boys out of girls showers and locker rooms in public schools. Parents can "thank" her for an attempt at a rear-facing car-seat law (though it was vetoed by Gov. Greg Abbott). As the former Senate Higher Ed Chairman, much of the mess in state-funded colleges and universities can arguably be hung on her shoulders — especially when it comes to the flagship University of Texas system (she's an alumna, and has a building named for her at a Laredo health science campus). And she claims the recent-history record of number of bills passed (64,330). There have been reports of a personal scandal or two, but nothing that has stuck to her otherwise honorable service record. She has served as a lector with Laredo's Blessed Sacrament Catholic Church. As such, she is well-loved by her constituents and peers, and is rarely criticized.
Pomeroy's status as a publicly revered minister and a family-victim of the tragedy in his town may help compensate for Zaffirini's saintly image. But it will take a strong messaging campaign — involving a careful alignment of conservative principles and South Texas priorities — in order to become victorious in 2020. Pomeroy has told the press he is a political novice but has the guidance of the Lord. Oh, and some seasoned political professionals to get him across the line (read: a consulting firm). We'll see what strategy they come up with, though anything will be a long-shot unless God himself is involved in the campaign.
UPDATE: Austin blog Cahnman's Musings has some observations about corruption in the district here. He points out that there is enough baggage to make the general election difficult for Zaffirini.