UPDATE: Lang said he will seek another term, after all. Two known GOP primary challengers said they were in the running before Lang's earlier announcement.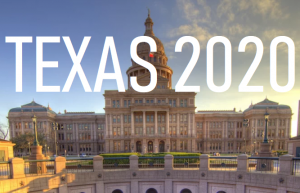 Republican state Rep. Mike Lang of Granbury announced he is stepping down to run for County Commissioner this week in his rural North Texas home. The news brings the total of open seats across the Lone Star State to eight.
Seats held by Republicans who are leaving the Texas House:
HD 10: Rep. John Wray
HD 28: Rep. John Zerwas
HD 60: Mike Lang
HD 92: Jonathan Stickland
HD 138: Dwaye Bohac
Seats held by Democrats who are leaving the Texas House:
HD 76: Cesar Blanco
HD 100: Eric Johnson (vacant — won Dallas Mayor race)
HD 148: Jessica Farrar (seat to be filled by Nov. 5 ballot in a 15-way race)
Lang explained to the Texas Tribune that his decision was based on wanting to lead at the local level.
From the hip: Lang's county is safe for Republicans, as is Texas in general. Lang has consistently voted as one of the top conservatives in the House, and in 2019 was elected to helm the Texas Freedom Caucus. Observers have noted that Zerwas, Stickland's, and Bohac's seats are the most likely to flip from R to D, but not so fast: There's the matter of Sen. Pete Flores who flipped a Democratic district — the first time since Civil War Reconstruction, anyway — in 2018. And that in a year when anti-Trump sentiment was threatening Republicans up and down the ballot.
Reports of Texas turning blue or the Texas Congressional Delegation flipping (five Republicans so far have announced their departure from Capitol Hill) are premature, at best. But we can expect strategists and figureheads from both parties to over-hype this possibility in order to drum up donations and campaign activity going in to the 2020 primary.
Lang is certainly leaving the House on his own volition, and his successor will almost certainly have to earn his support. He was heavily favored going into 2020 having been endorsed by Gov. Greg Abbott in the last election and with no significant opposition. A re-election bid would be a slam-dunk. His lifelong career has been in law enforcement, which aligns well with his interest in local government.
On that last note: In many cases a legislator will come to Austin backed by a lucrative career that allows them to take several months off for session and subsist on a $8,000 per year salary.  Lang, being a man of more modest means, may be excited about earning a $60,000 a year paycheck a jurisdiction the size of Hood County would offer.