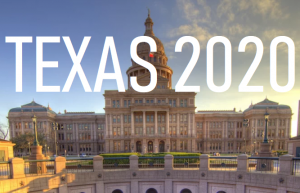 Democrats may have outspent Republicans by $14 billion in Texas but didn't make a dent in the legislative landscape — except in the Texas Senate where a single upset may make passing major conservative reforms more difficult.
Lt. Gov. Dan Patrick has two more years in his term and will return as head of the Texas Senate. He controls the appointees of each committee and is basically the one-man "calendars committee" for the Senate. The legislative agenda will remain similar to previous sessions, though the tactics may shift.
Despite Texas voters maintaining Republican leadership for over 20 years, a two-thirds rule usually makes certain that Democratic Senators are at the table for discussions over the fate of key legislation. With 13 Democrats and 18 Republicans projected to raise their right hands and take office in 2021, the GOP is currently one vote shy of the two-thirds majority needed to pass key bills.
As votes were counted late into the night on Nov. 4 in Texas Senate District 19, freshman incumbent Republican Sen. Pete Flores fell to Democratic Rep. Rolando Gutierrez, putting Republicans under their supermajority status. That means Republicans would have to peel off a Democrat or two to pass legislation, a position they have been in many times.
Even just one Republican defector on a given vote can greatly affect a bill's chances. And on the other side of the proverbial aisle (Texas Senate seats are not as evenly divided) Republicans could often rely on Democratic Sens. Eddie Lucio or Chuy Hinojosa to support anti-abortion reforms of matters of budgetary importance.
But Patrick could again lower the two-thirds requirement to a bare majority as he has also done previously in 2015 when it was knocked down to a three-fifths rule.
According to the Texas Legislative Reference Library, the two-thirds rule is a vaunted tradition of over half a century that is not disposed of lightly.
Though it has been set aside on rare occasions, this practice — known as the "two-thirds rule" — has been an honored tradition in the Senate. Among other things, it is generally acknowledged that the Senate's two-thirds rule fosters civility, a willingness to compromise, and a spirit of bipartisanship. […]

Under the rules of the Texas Senate, senators are required to take up bills and resolutions for debate according to the "regular order of business."

Rules 5.09 – 5.12 govern the regular order of business in the Senate. Among other things, these rules state that bills and resolutions shall be considered on second reading and shall be listed on the Daily Calendar of Bills and Resolutions on the President's table in the order in which the committee report was received by the Secretary of the Senate. They also state that bills and resolutions shall be considered on third reading in the order in which they were passed on second reading.

Senate rules also provide a means of getting around the regular order of business requirement. Rule 5.13 states that a bill, joint resolution, or resolution affecting state policy may be considered out of its regular calendar order if two-thirds of the members present vote to suspend the regular order of business.
Here's another factor to consider. With one member, Sen. Pat Fallon, having won a U.S. Congressional seat (CD 4), that opens up Texas Senate District 30 to a special election, to be decided Dec. 19. Even though SD 30 contender Rep. Drew Springer is among the more conservative wing of the House Republican caucus, movement conservatives want someone more aligned with their priorities. Defiant Dallas salon owner Shelley Luther is their pick.
FROM THE HIP: After Dec. 19 we may be able to have a clearer picture of what the 87th Texas Senate may look like. But with Luther being a political newcomer, she will still be a wildcard.
Patrick again seems positioned to lower the two-thirds hurdle once again, but that has not yet happened.
It may not be for several months until we see not only how effective the 2021 state Senate will be in furthering a conservative legislative agenda. With a Texas House that appears virtually unchanged, the Senate may appear as it did in 2015 and before.
Advertisement
Advertisement