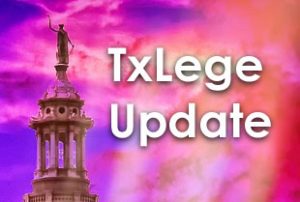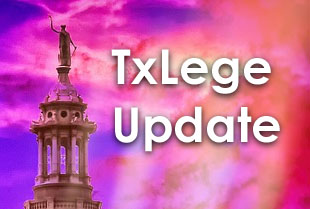 The arctic blast of 2021 is officially a disaster in Texas while wind turbines are getting plenty of the blame for rolling blackouts which left hundreds of thousands in the cold.
Gov. Greg Abbott today announced he would deployed state troopers and Texas military forces to address widespread electric grid deficiencies today, among other resources to assist residents left without warmth in what is in many places record-shattering meteorological conditions.
State energy officials saw this coming a Texas mile away, which is why on Sunday Gov. Abbott sought and received a waiver from the U.S. Department of Energy that allowed Texas power generators to increase production beyond normal federally regulated levels. But, according to a press release from the Governor's office, some of those generators are unable to increase production because their operations "have been frozen by weather conditions" in weather not experienced by Texans since the 1940s.
"Due to the severe weather and freezing temperatures across our state, many power companies have been unable to generate power, whether it's from coal, natural gas, or wind power," said Abbott. "ERCOT [Electric Reliability Council of Texas] and the PUC [Public Utilities Commission] are working non-stop to restore power supply. The state has also deployed resources to assist Texans without power and to help essential workers continue to carry out their jobs. In the meantime, I encourage all Texans to continue to stay off the roads, and conserve energy as state agencies work with private providers to restore power as quickly as possible."
The Texas power grid has not been compromised.

The ability of some companies that generate the power has been frozen.

This includes the natural gas & coal generators.

They are working to get generation back on line.

ERCOT & PUC are prioritizing residential consumers. https://t.co/wDiDXN17Fu

— Greg Abbott (@GregAbbott_TX) February 15, 2021
Notoriously finicky, the Texas weather is expected to return to the lower 40s by Wednesday. And that's just in time for another winter storm to blow in and possibly re-freeze what water has melted. Temperatures are currently predicted to rise to the low 70s by Sunday.
FROM THE HIP: While the Governor and ERCOT officials are pointing to a failure of multiple sources and methods of electric generation, critics are pointing to a recent groundswell of wind generation power as a possible culprit, especially by cheerleaders of domestic oil and natural gas activity.
Half of Texas' wind turbines are frozen solid. The rest are expected to bottom out at 2.5% production. Natural gas can ramp up to meet most demand, but this giant gap in wind means rolling blackouts are starting.

We must have RELIABLE energy to thrive. https://t.co/5cHJSjRMWS

— Life:Powered (@Life_Powered_) February 15, 2021
Here's the thought behind blaming icy wind turbines: While wind generation is by its nature inconsistent due to varying wind speeds, it is the "gap" left by a sudden freezing of
half
of the Lone Star State's wind turbines on the electrical grid that may have caused a severe shortage in the early morning hours and beyond. This, along with the literal freezing of other power sources, led to a deficit of power that spurred ERCOT to enforce rolling blackouts across Texas — some as short as 15 minutes while others lasting hours.
Regardless of the root causes, in some locations, such as in Austin where the city owns the electric utility, power has been off for residents for more than half the day with no relief in sight. Austin officials announced this afternoon a "warming center" to be set up in a major civic center downtown.
Texas has faced record-consumption woes before. In February 2011, rising population plus low levels of mercury in thermometers led to rolling blackouts during peak indoor heating, followed by the specter of rolling blackouts in subsequent summers as air conditioners caused the grid to struggle to keep up with demand.
Texas as a whole has experienced cold weather woes many times before. Snow and ice is common during winters in the Panhandle region, and temperatures into the 20s and teens overnight are not unheard of anywhere else. But it's the prolonged nature of the cold — expected to last for most of this week (a trend not seen since the early '80s) — that is testing the mettle of the Texas electric grid.
Now let's take a look at why wind power is such a growing trend in Texas. Chapter 313 of the state tax code allows for public schools to give tax breaks to energy companies for up to a decade in exchange for them building green energy infrastructure such as wind farms. Earning the ire of both Republican and Democratic delegates at convention, the schools are reimbursed by state funds for offering the tax breaks. In addition to federal tax breaks for renewable energy, it becomes incredibly attractive for energy companies to build in Texas Independent School District boundaries. As such, wind turbines now
dot the landscape
, especially in rural expanses.
Advertisement
Advertisement