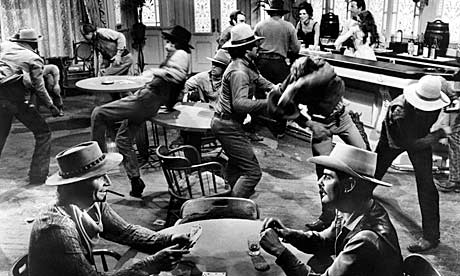 UPDATE: Allee Bautsch e-mailed us to say she in fact isn't on Garret Graves' team as a fundraiser, so that's one the rumor mill didn't have correctly.
ORIGINAL: You already know that Paul Dietzel, Dan Claitor and Cassie Felder are in the race to succeed Bill Cassidy, who is leaving his congressional seat from the 6th District of Louisiana to run against Mary Landrieu for the Senate this fall, and you probably know that a pair of Democrats – Richard Lieberman and Quentin Anderson – have also thrown their hats into the ring. You might also know that Bob Bell, who like Dietzel, Claitor and Felder is a Republican, is also in the race. And if you read the Hayride you know that Trey Thomas is in.
But you might not know about Shelley Hendrix and Craig McCulloch, and it looks like they're both in the race as well.
That makes nine candidates, seven of whom are Republicans.
And it's extremely likely there will be a 10th candidate in the race soon, who could well be the new favorite in the field.
McCulloch, who like Dietzel and Felder is a business owner making his first foray into electoral politics as a candidate, runs a physical therapy business in Baker. He's a cousin of Mike Cross, the former Baker mayor and state senator, and Cross' son Ryan (who's currently the communications director for the Louisiana GOP) will run McCulloch's campaign.
McCulloch is a competitor with Dietzel for the Tony Perkins/Family Forum vote. He figures to pull a decent share of the Baker/Zachary/Central vote. Whether that's enough of a base to get him into the runoff is a good question.
Hendrix might be a Republican, but she'll be playing in a different sandbox if she does in fact get in. As the national grassroots development director for Autism Speaks, which is an advocacy group, she has staked out a position as the moderate Republican in the race – a position she's established writing columns for the Huffington Post and doing TV hits on CNN and elsewhere.
But Candidate No. 11 is the one who is likely to be the 800-pound gorilla in the race.
We've already written about Garrett Graves as a potential entrant. Over the past few days, though, we've heard some interesting stuff about his preparations for the race.
The rumor mill says that Graves, who is allied politically with Gov. Bobby Jindal given his employment as the Governor's head of the state coastal restoration authority, will be picking up Jindal's fundraiser Allee Bautsch to do similar work in this campaign. But while Bautsch usually works with Jindal's campaign guru Timmy Teepell, the grapevine says something very interesting – namely that rather than work with both Teepell and Bautsch as Neil Riser did last year, Graves is talking to Josh Robinson instead.
Why is that interesting? Because Robinson was the consultant working with Vance McAllister who engineered a 20-point clobbering of Riser in that 5th District race. And three different sources have told us that should Graves get in, he'll be doing it with Robinson riding shotgun and not Teepell.
If that pans out, it could be an indication that Teepell's on the outs in Louisiana politics and On Message, the Northern Virginia-based consulting firm which employs him, might be falling away from the prime position it has held in the state. The Riser campaign's poor performance in that special election could turn out to have been a real disaster for the state's most prominent political consultant over the past several years.
It's still a long way to Election Day, but with a field this crowded and a sizable amount of money needing to be raised the 6th District campaign is likely to get hot very shortly. If Graves follows through and announces his entry into the race, an 10-way donnybrook awaits.