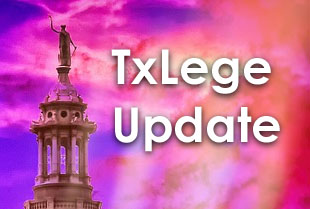 Student IDs — those laminated perk cards famous for free entry to campus athletic events or 10% off at nearby taco joints — should also be proof of a students' eligibility to vote according to our pick for this week's bad bill.
Texas is one of seven states that have a solid voter ID policy in place, and that has had liberals in the Lone Star State hopping mad for nearly a decade.
Voters in Arizona, Iowa, North Dakota, Ohio, South Carolina, and Tennessee, as well as Texas, do not accept forms of identification that could be used by non-citizens to cast a ballot.
A recent Austin American-Statesman editorial called for public university student IDs to be used as acceptable proof of voter eligibility. SB 1244 by Sen. Borris Miles and companion bill HB 1950 by freshman Rep. Erin Zwiener, both Democrats, seek to make that the law of the land.
Here's the Statesman's logic: blame bad voter turnout on voter ID.
We have long viewed Texas' voter ID law as a solution in search of a problem. Statistically speaking … "it is more likely that an individual will be struck by lightning than that he will impersonate another voter at the polls."
While it is true that convictions of voter fraud are relatively rare, the headlines are clear that the thunderhead goes much, much higher. Below is a sample:
Get the picture? It is incredibly difficult to litigate voter fraud in Texas, but there is plenty of evidence to suggest attempts at voter fraud are quite common. How many of those attempts actually become votes and are counted is a subject of much debate under the dome lately.
Nevertheless, student IDs, according to the left-leaning Campus Vote Project, are allowed as proof of eligibility in most states in one way or another, usually along with other forms of identification. Eight states allow for a student ID outright, including Alabama, Colorado, Kansas, Kentucky, Mississippi, North Carolina, Virginia, and Wisconsin.
"Student IDs are given to nearly every college student after providing proof of their identity upon enrollment," a "fact sheet" on the organization's website said. "They are convenient and secure options that should be acceptable voter ID. Since that is not the case in every state, it is critical for students to understand what forms of identification they can use at the polls so they are not turned away or forced to take extra steps to cast a ballot that counts."
Nothing is said of whether some public universities and colleges denote whether a student is a U.S. citizen or a felon on parole. In Texas, at least, there is no standard format for student IDs — each university has their own method of producing these cards.
One argument we found in favor of student ID voting is that most student IDs contain the final four digits of a social security number, indicating that the bearer is likely a citizen. The problem here is that foreign visitors are often given a false prefix (e.g. 999- …) and a unique number which matches the 9-digit Social Security format to help them access various on-campus services, fill out paperwork, etc. So having the semblance of a Social Security number does not indicate legal status or voter eligibility.
A Texas voter, according to current law (and after multiple legal challenges, concessions, and court rulings), must present photo ID at the time of voting. A photo ID must be current or expired for no more than 4 years. If a potential voter is 70 years old or older, the ID can be expired for any length of time, as long as it is otherwise valid.
Acceptable forms of ID include:
-Texas driver license issued by the Department of Public Safety
-Texas election ID certificate
-Texas personal ID card
-Texas license to carry a handgun (CHL)
-US military ID card with photograph
-US citizenship certificate containing photograph (does not have to be current)
-US passport
If a voter does not have any of these, they may be asked to sign a sworn statement that there is a reason why you don't have any of the IDs listed above and bring one of the following:
-Valid voter registration certificate
-Certified birth certificate
-Current utility bill
-Government check
-Paystub or bank statement that includes name and address
-Copy of certified domestic birth certificate
-Copy of or original government document with name and an address (original required if it contains a photograph)
If a student cannot procure any of the preceding when attempting to vote we wonder how he or she will pass College Algebra, let alone finish a term paper.
Advertisement
Advertisement