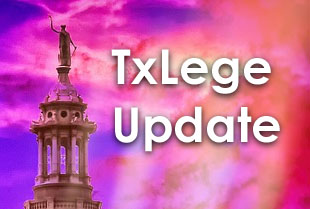 "'Is it better to be feared or respected?' I say: 'is it too much to ask for both?'"
—Tony Stark, "Iron Man" (2008)
The dichotomy referenced by Iron Man's true identity in the 2008 blockbuster Marvel film is not too different from a perennial debate taking place in pro-life circles:
Is it better to charge ahead and ban abortion outright (and damn the consequences), or to engage in a process that respects existing law?
The answer is "both," according to HB 2350, which echoes Stark's attempt at reconciliation of two points. The abortion "Sleeper Bill" or "Trigger Ban," authored by Rep. Giovanni Capriglione, would prohibit abortion and create a civil penalty against abortion providers …
… but only in the event Roe v. Wade (as modified by Planned Parenthood v. Casey) is overturned.
"This bill will restore protection to unborn children, beginning at fertilization, by banning abortion when and to the extent that the Supreme Court reverses Roe v. Wade," according to a statement from Texas Alliance for Life. The Tennessee Legislature approved a similar measure on Tuesday.
The Sleeper Bill is banking on judicial gains made under the Trump Administration which may lead to a chiseling away or reversal of Roe, the case which legalized abortion nationwide in 1972.
The divide in the pro-life community often described in shorthand as "abolitionism" versus "incrementalism" was present during testimony on the bill on April 1.
The incremental approach is favored by many in Republican leadership who realize that Roe and other landmark abortion rulings stand in the way of any bolder efforts to outlaw infanticide. Any progress would have to be made in "increments," as the term suggests. However, a growing number of activists are favoring political courage as Roe is quickly encroaching upon the half-century mark. They are increasingly referring to themselves as "abolitionists," patterning themselves after slavery abolitionists of the 19th Century.
Over the last few sessions, Texas saw a steady flow of new anti-abortion laws approved by a stronger Republican majority in both chambers. New abortion laws included waiting periods for abortions, surgical facility standards for clinics, bans on mandatory insurance coverage for abortion operations, parental notification, and tightened reporting requirements for clinics. But each came with its own set of legal hurdles to clear, as well as public relations challenges to overcome. Judges at various levels have blocked new laws which required cremation or burial of aborted fetuses and bans on second-trimester abortion procedures involving the brutal practice of dilation and extraction.
The Sleeper Bill has authors from across the conservative spectrum (no Democrats yet as far as we can tell, and no listed companion bill in the Senate). A similar "sleeper" or "trigger" proposal with more conservative support is in the form of SB 2160 by frosh Sen. Angela Paxton, with an identical House companion bill (HB 1685) filed by Rep. Capriglione. Neither of these other bills have moved through committee.
HB 2350 received kudos from Republican Party of Texas James Dickey the day after its committee hearing: ""We are grateful for Representatives Capriglione, [Jeff] Leach and the many others who have filed legislation this session to save the lives of the unborn. This is a Legislative Priority for the Republican Party of Texas and one that is important to Texans all across this state. We are thankful that Republican leaders in the Texas Legislature are again leading the way on this important issue – and are bringing attention to previously overlooked legislative process steps so that the public understands the implications."
Pro-life and social conservative groups have been relatively silent on this bill, which also has the backing of the Texas Catholic Conference of Bishops.
From the hip: The bill may be a sleeper in more than one way. State legislative observers have noted that there hasn't been the usual ratcheting up of tensions regarding abortion policy this session — but that it is highly unlikely this session will go by without an abortion showdown of some kind. The Bishops, who are very likely walking point on this effort, often prefer the back channels over big media splashes. So expect HB 2350, and debate between the Senate and House versions, to become the "sleeper hit" of the 2019 session.
And for our non-Marvel readers, here is the aforementioned movie clip.