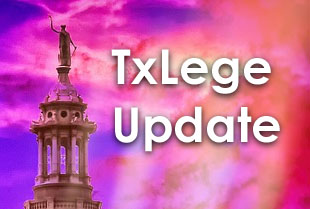 Letting the people decide is hot this session, especially with a proposed trigger bill for property tax appraisal increases making its way through the Texas legislative channels.
Voters may soon have another opportunity weigh-in on a critical matter that has people divided as night and day:
Do we ditch Daylight Savings Time or Standard Time?
On Tuesday, the Texas House approved HJR 117, which if passed and signed by the governor would head to the ballot in November as a ballot proposition.
As every Texan knows, Daylight Savings Time (or DST) is when we "spring forward" an hour starting in March while Standard time is when we "fall back" in November. Should voters approve keeping Standard Time then Texans would never again have to adjust their clocks or watches by government mandate. However if they vote for Daylight Savings Time then March 2020 would be the last wind-up.
And sorry, time change fans: there would be no option for keeping the status quo. However, the Texas Senate has yet to assign the bill to committee and there is no known Senate companion resolution at this time.
KXAS-TV in Dallas-Fort Worth explained the possible outcomes this way:
If we choose to live in a Texas where we observe DST forever and always, then in November we will not turn the clocks back to Standard Time. That means on Dec. 21, the shortest day of the year for daylight hours, when the sunrise generally occurs at about 7:25 a.m., it wouldn't happen until about 8:25 a.m. That evening, sunset would normally occur at about 5:25 p.m. but now wouldn't happen until 6:25 p.m.

Should we choose to forever live in Standard Time, we'd never again move the clocks forward in the spring. That means on June 21, the longest day of the year for daylight hours, sunrise would take place at 5:19 a.m. instead of the "normal" 6:19 a.m. Sunset on that day would occur at about 7:38 p.m. instead of 8:38 p.m.
This would also cause some confusion for interstate commuters — that four-hour drive from Baton Rouge to Houston would require a clock adjustment at the halfway point, but only for half the year.
Txlege Trivia:
A bill to eliminate Daylight Savings Time outright, HB 150 in the 84th Legislature by Rep. Dan Flynn, was killed by a majority of (we assume) night owls who seem to enjoy late-evening House committee and floor deliberations. Amendments to HB 150 would have re-named standard time "Texas Time," while exempting El Paso and Hudspeth counties that are on Mountain Time (yes, Texas is that big).
By federal dictate, the Panhandle and Plains counties of Texas were all placed on Mountain Standard Time from 1919-1921, but the El Paso area fought hard to stay on MST. An interesting retrospective on this may be read in the El Paso Times.
Advertisement
Advertisement