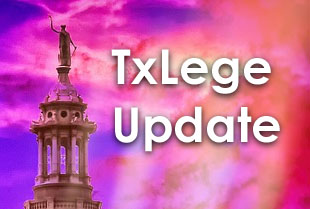 Come September aspiring plumbers in Texas will no longer have to be licensed by the state — for the next two years, at least.
A victory for libertarianism it is not; rather this is an example of the sun going down on a state regulatory entity, this time due to a lack of action by a legislature that only meets every two years.
The Texas State Board of Plumbing Examiners was up for a Sunset review this session, a process which periodically considers the necessity of most state entities. The 86th Legislative Session ended on Monday.
Legislators failed to reach a compromise on several points of contention. The board, which has existed since 1947, effectively died when the House voted 78-68 to not approve the sunset bill. The plumbing board will now enter a "wind down" phase where it will be abolished after one year starting in September.
The plumbing board was not included in the so-called "Sunset Safety Net Bill," that keeps certain state agencies and oversight boards humming along in the event of a breakdown such as Sunday night's.
Here's how it got to that point: the Senate, via SB 621, had intended to assign the responsibilities of the board to the Texas Department of Licensing and Regulation (an overarching agency that handles occupational licenses), thereby eliminating the board. The House amended the bill to give the board until 2021 before that rollover took place, but that amendment was removed during a conference committee appointed by both chambers to reconcile differences.
On Sunday night, the deadline for conference committee reports to be approved, the House voted down the report, dooming the bill (and the board, as well as the state plumbing code) 88-57 — even after a motion to reconsider, which only gained 11 ayes (78-68).
Since the Texas Sunset Advisory Commission's inception in 1977, 79 agencies have been abolished, including 37 agencies that were completely abolished and 42 that were abolished with certain functions transferred to another entity.
From the hip: Cities, counties, and some homeowners associations often regulate plumbing in addition to state law. Expect larger cities to fill in the gap for now. No word on whether Gov. Greg Abbott will consider an emergency declaration, though he has indicated there would be no special session this year.
This is a cautionary tale to legislators to not continue the "wait out the clock" game when it comes to important legislation (whether or not you agree plumbers should be licensed by the state) — the calendar becomes too crowded for even a small army of legislative staff and outside observers to notice possible situations like these arising.