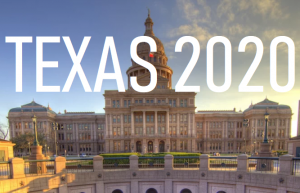 Republican U.S. Rep. Mac Thornberry of Amarillo announced this morning he will not seek re-election to Congress — the sixth Texan to do so in the 2020 election cycle.
This puts the total number of Congressional Republican retirements at 17 — still less than half of the 2018 high-water mark for GOP retirements (39 Republicans and 18 Democrats, among them Speaker Paul Ryan, decided not to run before and during the 2018 election filing period).
Thornberry now joins fellow Texas Delegation members Reps. Bill Flores, Will Hurd, Pete Olson, Mike Conaway, and Kenny Marchant in announcing their intentions to not run again. During the 2018 cycle, the total of Republicans not seeking re-election to Congress was seven, and all of those seats stayed red.
Among U.S. Senators, Republicans Lamar Alexander of Tennessee, Mike Enzi of Wyoming, and Pat Roberts of Kansas are hanging it up, as well as Democrat Tom Udall of New Mexico.
While Thornberry's exit from the House was not entirely unexpected, it will leave a vacuum in House minority party leadership. Thornberry was the Dean of the Republican delegation as well as a former House Armed Services Committee Chairman (his service there would have ended in 2021 due to committee term limits).
"With over a year to go, I will continue to represent the people of the 13th District to the best of my ability," Thornberry said in his press release. "Our nation faces many difficult challenges, and none of us can relax our efforts to meet and overcome them, whether at home or around the world."
From the hip: We're still one-under in terms of Texas Congressional retirements compared to around this time last election year.
Democrats may want to hold off on popping any corks just yet. As to whether Thornberry's 40-plus Texas Panhandle district will flip blue, consider this: Thornberry beat his last Democratic opponent, Greg Sagan, with a whopping 82 percent of the electorate. Sagan is apparently running again, and how he fares will of course depend on who Thornberry's eventual successor will be.
Stay tuned, but don't hold your breath for the Panhandle to flip: you'll turn blue before it does.
Advertisement
Advertisement