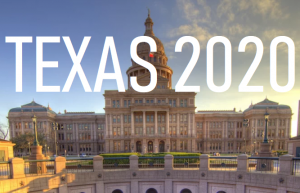 In a tradition going back to the mid-'70s, the Young Conservatives of Texas (YCT) released its ratings for the 86th session of the Texas Legislature.
YCT based its ratings on over 50 recorded votes — from saving kids' lemonade stands and Chick-fil-A to heftier items such as Medicaid expansion and budget amendments, as well as couple of pro-life reforms and a few alcohol sales measures.
See all the bills considered and all legislative scores here.
For the 2019 session, the Texas Senate's average score was 59%, with the House at 49%.
The top-ranking Senator was Republican Bob Hall with 88%. The highest-scoring House member was a tie between Republican Briscoe Cain (the most conservative legislator by another prominent ranking) and fellow Freedom Caucus members Mayes Middleton and Tony Tinderholt.
Rounding out the bottom of the House was Democrat Rafael Anchia with 15%. Trailing the Senate in the ratings was Sen. Kirk Watson with 26%.
In the Senate, Republican Kel Seliger (52%) scored two points higher than pro-life Democrat Sen. Eddie Lucio Jr. — making for a clear dividing line between the parties.
In the House, generally pro-abortion rights Rep. Sarah Davis scored 40% — lower than four House Democrats including her Houston-area colleague Ryan Guillen (42% — and the highest-scoring House Democrat).
Legislators who received an 85 or above in this ratings will receive automatic endorsements from YCT "due to their proven defense of liberty," a press release from YCT said.
"YCT ratings are unique because of our holistic approach to rating the members of the Texas House and Senate on a litany of issues," said Nick Ciggelakis, policy and legislative director for YCT. "We believe our ratings will help voters in making an informed decision of who to support during this upcoming Primary and General Election Season."
Advertisement
Advertisement