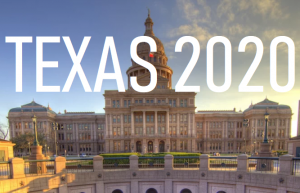 As a surprise to the Texas Capitol community, longtime Sen. Kirk Watson announced he would be vacating his Austin-based Senate seat to become a university dean.
Watson, a Democratic member of the Texas Senate since 2007, former Austin mayor, and current Vice Chairman of the Nominations committee, said his resignation is effective April 30 to accommodate his new role as the first dean of the University of Houston Hobby School of Public Affairs.
"This is a chance to build a world-class public affairs and policy school essentially from the ground up," Watson wrote in a statement. "It is transformative work at a creative and ambitious university, located in one of the country's largest and most diverse cities. […] Only a unique opportunity to serve this state — and a compelling platform for that service — would cause me to leave."
The timing of Watson's exit means Gov. Greg Abbott will call a special election for the remainder of his term in Senate District 14, which ends in 2023.
Following the announcement, there was an immediate cattle-call for interested candidates, including Democratic Socialist Austin City Council member Greg Casar and Travis County Judge Sarah Eckhardt, to name a few.
From the hip: Watson is one of those Senators who listens. Though hard-left, he has advocated for some pretty cool things such as the Capitol view corridor which keeps the Texas Capitol from being swallowed up by generic condo towers, and took on the role of agitator in the investigation of recent Baylor University sex scandals. He's a cancer survivor, a beloved Austin figurehead, and is going to be hard to succeed. He'll deserve the six-figure salary he'll likely receive as dean.
But it doesn't have to be a Democrat. Here are a few things to consider regarding a possible Republican upset victory:
The special election will very likely not be on the general election ballot, which means it will be a low-turnout election while most eyes are on Nov. 3. The campaigns must rely on concentrated get-out-the-vote efforts or get lost in an unpredictable shuffle.
Democrats will eat each other alive, as proven by the interest from all corners of the party (12 interested candidates by our current count). While we have heard of a few possible Republican contenders, they have been relatively quiet. If the Republicans can agree to rally behind a single candidate behind closed doors and among friends, then that candidate stands a very strong chance of making a runoff with a Democrat.
If a local elected official becomes the Democratic front-runner for the special election, then expect enthusiasm to decline drastically. Austin voters (particularly in the central Austin precincts SD 14 takes in) are fed up with the homeless camping ordinance, city code rewrites that favor wealthy developers, and a tragic upswing in violence in what used to be a city you could leave your car unlocked in. Voter turnout on Tuesday, the first day of early voting, was disappointing — fewer than 10,000 voters in what is supposed to be one of the hottest presidential primaries in recent memory, even though it was an improvement over 2016.
There is a lot of non-Austin turf in SD 14 that can turn the tide, such as property-rich Westlake and growing Bastrop County which is about as red and Texan as you can get.
Now that we've sung Watson's praises, it should be noted he's still a tax-and-spend Democrat who funneled tons of money to higher ed institutions and taxpayer-funded subsidies to the elite for many years (expect the University of Houston connection to be apparent soon). He regularly engages in partisan games, e.g. the recent dust-up over a Secretary of State who dared to clean up the voter rolls. Any successor is likely to continue in that ignoble tradition if a Democrat.
There are still a lot of unknowns, but if Republicans play their cards right this could be a surprise upset that could provide a jolt of optimism for conservative insurgents in Central Texas.
Hat-tip to Cahnman's Musings for an insightful take on this pivotal state Senate development, as well as some robust discussion at a Travis County Republican exec meeting Tuesday evening.
CORRECTIONS: Some edits made, mainly to reflect that special elections do indeed contain party labels next to candidate names.
Advertisement
Advertisement